K-pop Concerts Proven To Help Extend A Person's Lifespan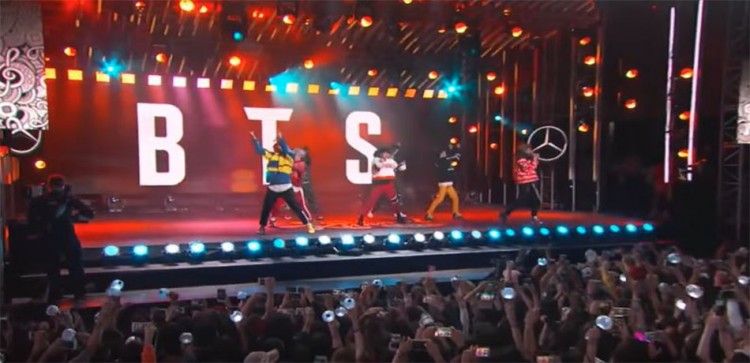 Avid music lovers who religiously attend K-pop concerts may have surreptitiously added several years to their life. A new study showed that attending live performances can help to extend a person's life by ten years.
A joint research project conducted by London's O2 Arena and Professor Patrick Fagan uncovered the surprising health benefits of attending live performances such as K-pop concerts and other musical gigs. Fagan is an Associate Lecturer and professor at the Goldsmith University in London. In the joint study, researchers asked respondents to participate in a series of low-impact exercises or wellness activities such as walking a dog, seeing a live performance, yoga, and others. Respondents were then monitored while completing the said activities to assess their heart rates and other vitals.
The survey results showed that respondents who attended the live performances experienced a 25 percent increase in happiness. Attendance at gigs such as K-pop concerts can also stimulate a person's brain by 75 percent and increase their familiarity with other people by 25 percent. Moreover, attending a musical gig that lasts for around 20 minutes can yield an increase in a person's well-being by 21 percent.
Given the positive results that respondents exhibited, researchers highlighted the link of a person's lifespan with watching live gigs. Further, the increased percentages in a person's feeling of well-being and happiness suggested that musical activities such as K-pop concerts can help to extend a person's life by nine years.
Goldsmith University professor Fagan even recommended regular attendance to live performances to enhance a person's health and mental well-being further. With the findings of the joint survey, Fagan prescribed exposure to musical gigs every two weeks for a person to enjoy an additional ten-year period to their life.
Meanwhile, music lovers and health conscious individuals can extend their lifespan by attending upcoming K-pop concerts. iKON is set to embark on an eight-city Asian concert tour that will enable them to meet avid fans in Kuala Lumpur, Bangkok, Manila, Hong Kong and more. GOT7 is also busy completing the band's Eyes on You world tour. For July, the said K-pop idols are set to delight fans in North and South America.
BTS will also embark on a K-pop concert tour that will take them across several continents. The South Korean boy band will jumpstart their 2018 Love Yourself tour with two performances in Seoul in late August, before traveling to several cities in the US, Canada, UK and Europe.
© 2023 Korea Portal, All rights reserved. Do not reproduce without permission.