New Drama 'Your House Helper' To Challenge Park Seo Joon Series 'What's Wrong with Secretary Kim'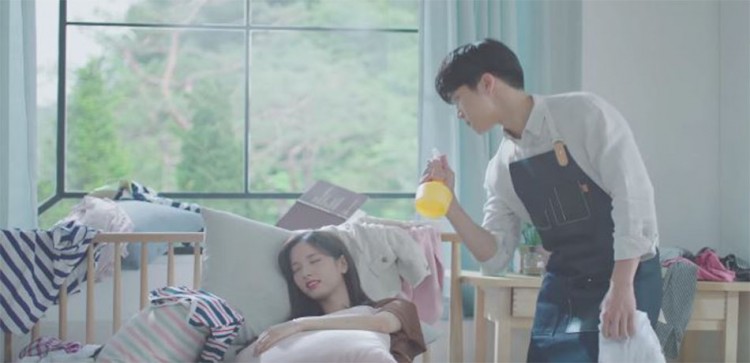 A new South Korean drama will soon delight avid fans of romantic comedy series. Titled Your House Helper, the soon-to-air Wednesday-Thursday evening drama will compete with the hit series What's Wrong with Secretary Kim which also follows the same broadcast schedule.
What's Wrong with Secretary Kim will soon meet a new drama competitor in the upcoming KBS series Your House Helper. Similar to the Park Seo Joon starter, the KBS romantic comedy-drama is also a small screen adaptation of a popular webtoon.
Your House Helper tells the story of a young man named Kim Ji Woon who opted to become a house cleaner despite coming from an affluent family. Drinking Solo actor Ha Seok Jin portrays the male lead in the said upcoming series. He is joined by Legend of the Blue Sea star Lee Ji Hoon, K-pop singer Bona, Welcome to Waikiki actress Ko Won Hee, Descendants of the Sun actress Jeon Soo Jin and Missing star Seo Eun Ah.
Ha Seok Jin's upcoming drama will showcase the challenges of four female characters who hired Kim Ji Woon to help clean their homes. However, the said house helper's role in their lives shifted from being an ordinary home cleaner to a trusted adviser.
In a recent press conference, Your House Helper producer Jeon Woo Sung stated that the drama would showcase how lead characters will end up "healing their wounded hearts" in the process of cleaning their homes. The producer even shared that the Ha Seok Jin production is unlike usual South Korean productions.
Typical dramas will typically feature a storyline that either has an evil villain, a rags-to-riches plot or an heir from a wealthy family falling in love with an ordinary person. In the upcoming drama Your House Helper, viewers will see a brilliant story of people falling in love and friends reconnecting with other.
Meanwhile, Ha Seok Jin commented on the popularity of the drama's webtoon source. Admitting to feeling overwhelmed in bringing to life a beloved webtoon series, the actor recounted the discussions he had with the Your House Helper director on how to make his cartoon character more realistic. He even revealed that he started to become more organized in his personal life to emulate his role in the series.
Your House Helper will premiere on July 5 on KBS. Similar to What's Wrong with Secretary Kim, the said drama will also release new episodes every Wednesday and Thursday.
© 2023 Korea Portal, All rights reserved. Do not reproduce without permission.