SEVENTEEN's Vernon Update: Injured K-Pop Idol Performed With Bandmates At 'Ideal Cut' 2018 Concert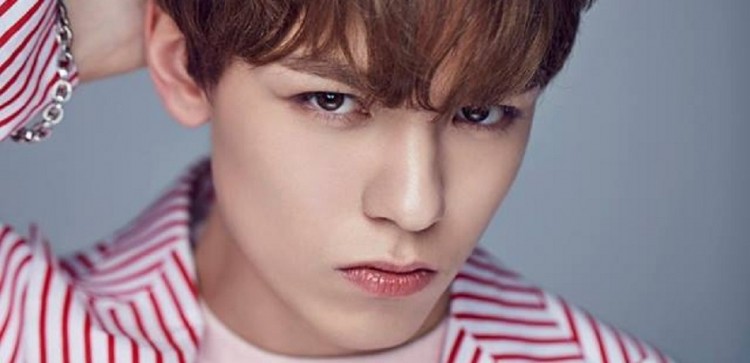 Seventeen member Vernon has proven that the concert must go on despite an injury. Vernon joined his bandmates on stage even with a leg cast.
Seventeen kicked off their Ideal Cut 2018 Concert Tour in Seoul, South Korea. However, Vernon injured his leg on the second night of the band's concert in the city. The idol's leg was later put in a cast to prevent further damage.
The band's label, Pledis Entertainment, said Vernon knows that he will have a hard time if he will continue to participate in the concert. But, he wished to join his bandmates on stage for their fans who have waited for the Seventeen concert for more than a year. Vernon decided that he will perform in the remaining tour dates of Seventeen in Seoul; thus, he was seen on stage on June 30 and July 1 concert, but he was seated on a chair.
Pledis Entertainment said they would abide Vernon's doctor's advice and the idol will remain seated for all performances that require choreography. Vernon will also not participate in some of the planned stages.
"We ask for your understanding, and we will do our best to ensure that Vernon is able to complete the concerts safely in his best condition without worsening his injury," the agency assured.
At Seventeen's concert, Vernon assured their fans that his leg didn't hurt much and added that the cast is only to ensure quick healing of his Achilles heel. He also jokingly revealed in their pre-recorded solo interview that he told his bandmates that he hopes no one gets hurt in their concert, but then he was the one who ended up injured. He apologized to his bandmates for making things difficult because of his injury.
The pre-recorded solo interviews of the Seventeen members were shown towards the end of their concert in Seoul. After the showing, the idols shared their thoughts about the Idol Cut.
Mingyu said he realized how important each member of the group is after Vernon got injured. Woozi agreed and talked about how positioning in their choreography can be confusing when one SVT member is missing. He said this made all of them realize how much they depend on each other. They also thanked Vernon for joining some their performances despite his injury.
"Thirteen members might seem like a lot, but you can feel the void if one member is missing. Likewise, when one Carat is missing it makes a difference," Mingyu said.
Vernon has plenty of time to heal from his injury as Seventeen's next tour date will be in Hong Kong on August 31. The K-pop band is set to visit several cities in Asia for their Idol Cut concert tour. They will perform for their fans in Japan, Indonesia, Singapore, Malaysia, and the Philippines. Seventeen will end the tour with a two-night concert in Taiwan.
© 2019 Korea Portal, All rights reserved. Do not reproduce without permission.