Red Velvet's Wendy Weight Loss 2018: New Look Of Irene, Seulgi, Joy & Yeri's Group Member Worries Fans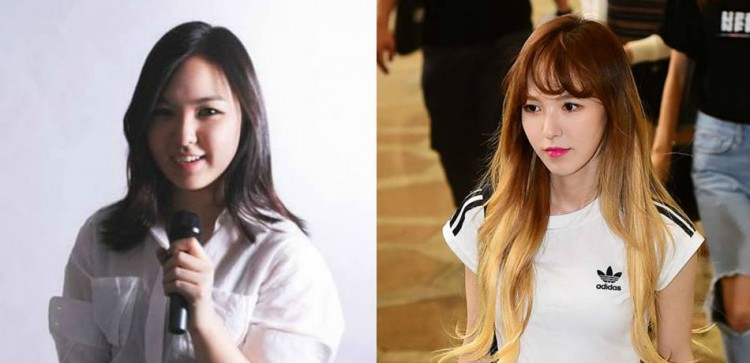 K-pop artists are being idolized by their fans not only for their songs and dance steps but also for the way they look. Looking their best all the time has always been a top priority in the South Korean entertainment world. In fact, these expectations have affected Red Velvet's Wendy as she experiences yet another weight change.
Female K-pop stars are mostly known for having a thin physique; with some being even dangerously thin. This body type had been the trend in the industry for quite a long time, which is why people were shocked when Red Velvet's Wendy allowed herself to gain some weight.
Back in late April and early May, fans saw that the 24-year-old South Korean singer appeared to have put on a couple of pounds. Supporters are used to seeing Wendy being extremely thin, but her photos at the airport at the time seemingly confirmed that he gained a little, and fans were fine with it.
However, just a month later, Wendy looked different yet again. This time, though, the Red Velvet main vocalist looked like she lost quite a bit of weight. Fans pointed out that her weight loss was very evident not only in her body but also in her face.
Some supporters complimented the singer for her new look. Others believed that Wendy's weight loss might be a hint that they are preparing for Red Velvet's comeback.
"I can tell she lost weight by her legs. It's amazing how did she lose so much weight within a month?" one fan said. "Are they making a comeback? Since she's losing weight, it seems like they're getting ready for something…" another one commented.
However, many have noticed that Wendy looked a little tired, and it could be because of the fact that she lost weight in just a short amount of time. Fans then started to worry about the Red Velvet star's health and had been wishing her well.
"She looks really tired. She lost weight, but it looks like it's taken away her happiness…" a fan wrote. "It really looks like her health is deteriorating…please take care of yourself…" another one shared.
© 2023 Korea Portal, All rights reserved. Do not reproduce without permission.