Red Velvet's Irene Fashion: Fans Slam K-pop Idol's Stylist For Uncomfortable Airport Outfit [PHOTO]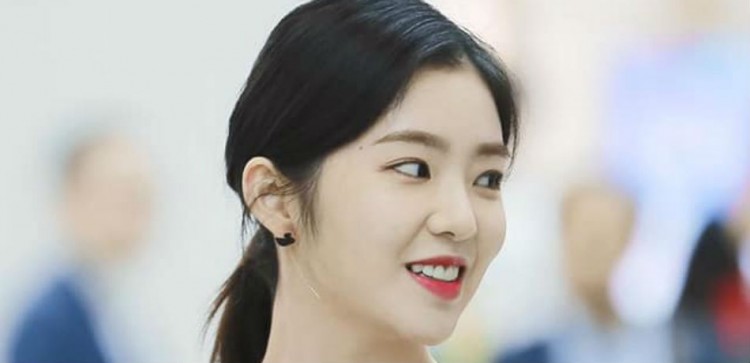 K-pop idols are not only known for their catchy music but also for their fashion game. In fact, the stars' airport fashion has become one of the most highly-anticipated moments as supporters enjoy seeing what they wear when not performing on stage. Unfortunately, Red Velvet's Irene's recent airport fashion caught fans attention for all the wrong reasons.
The 27-year-old South Korean singer, actress, and television host's recent airport fashion was the complete opposite of comfort. Most celebrities wear their comfortable yet well put-together outfits when they travel, so fans were disappointed with Red Velvet's stylist for putting Irene in an outfit that appeared not to be the best option for traveling.
Although fans were happy to catch a glimpse of Red Velvet before they took off for KCON in New York, many struggled to appreciate Irene's airport fashion. The singer was spotted wearing a red off-shoulder dress. As if the neckline was not uncomfortable enough, fans believe that the length of her dress was way too short for the long flight.
As expected, fans showed their frustrations on social media. One wrote, "Why are they always putting her in such short dresses? I mean, Wendy gets to wear long pants but Irene… I just don't get it!"
Another one shared, "I wouldn't be surprised if there were other pictures where Irene is trying to cover herself. That dress is just too short!"
One fan then pointed out that her outfit is not the best choice for a very long flight: "It would be so uncomfortable to wear that outfit for over ten hours on a flight…" Another fan even mocked the stylist, saying "Is her coordi [fashion coordinator] her anti? This is so bad…" and "Seriously, who is Red Velvet's coordi?"
irene red velvet
— ©boxgame pic.twitter.com/LWa4z2lE3g — idol looks (@idolstyling) June 23, 2018
While it appears that the comments of the fans were harsh, their frustrations are quite understandable as this is not the first time that Red Velvet's stylists have put Irene in a weak ensemble. These mistakes have prompted many ReVeluvs to call out her stylist for the poor choices.
© 2023 Korea Portal, All rights reserved. Do not reproduce without permission.