Epik High Promises 'Epic' Collaboration With Japan's Sekai No Owari; See Behind The Scenes Teaser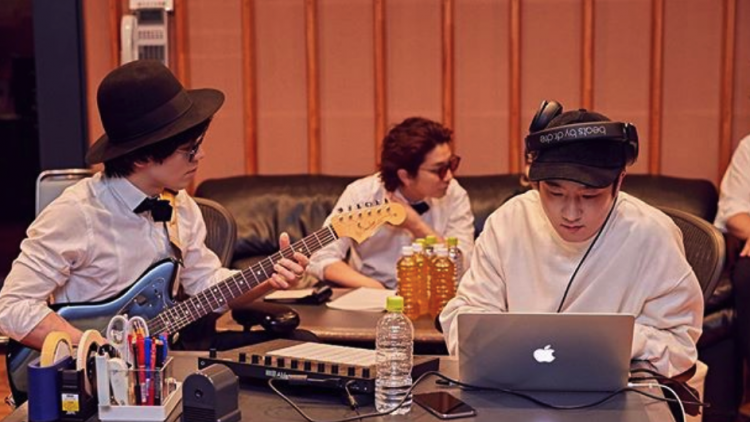 South Korean hip hop trio Epik High has teamed up with Japanese rock band Sekai no Owari to release a brand new single later this week, a music label said Monday.
Epik High treated fans with a preview of their collaboration with the rock band via teaser clip that shows that two acts in a recording session, which Tablo, the group's main vocalist, previously called "the greatest collaboration in the history of music."
'Sleeping Beauty'
Epik High and Sekai no Owari plan on releasing a collaborative track called "Sleeping Beauty," to be officially revealed on Friday, June 29. A look in the new behind-the-scenes teaser video below shows the positive energy emanating from both groups while working together for the single.
The two artists have long been fans of one another. When Sekai no Owari visited Korea in 2016, they were asked which artist would they like to collaborate with in the future. The rock band named Epik High as their topmost choice.
A year after, Epik High met with Sekai no Owari in Korea for their first solo performance and the friendship started there on.
Epik High's Beginnings
Epik High was officially introduced in the music industry in 2003 with the studio album "Map of the Human Soul," released under Woollim Entertainment. As one of the acts that delivered hip hop to mainstream Korea, Tablo was invited by YG Entertainment in 2011 while Mithra Jin and DJ Tukutz joined in 2012.
The trio is known for writing and producing their own material focusing on hip-hop, but not limited to the genre. Their music has been praised not only in their home country but throughout the world.
Epik High is a recipient of many music awards in Korea and they also peaked number 1 in the U.S. iTunes hip-hop charts at one point. This led to invitations outside the country, including their performance in SXWX in Austin, Texas in 2015 and Coachella 2016, where they became the second Korean artist to perform in the famed music festival. Watch out for the full release of "Sleeping Beauty."
© 2023 Korea Portal, All rights reserved. Do not reproduce without permission.