BIGBANG's Taeyang Gets Fellow ROK Soldiers Dancing To 'Fantastic Baby' In Amazing Mini-Concert [WATCH]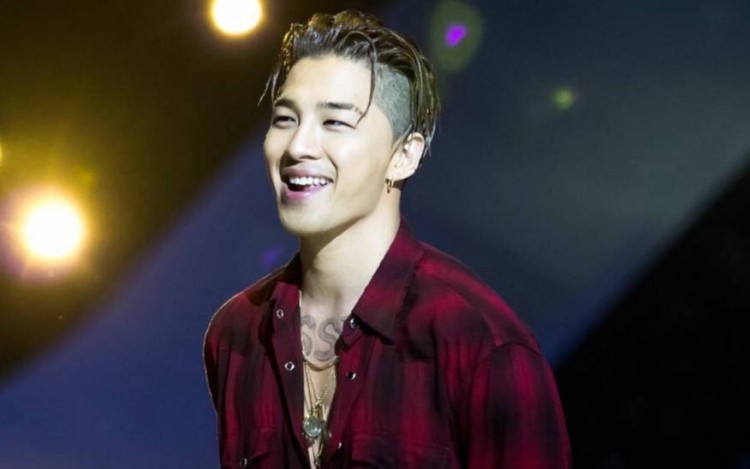 You can take a boy out of the boy group, but you can't take the boy group out of the boy. Taeyang has just proven that he hasn't forgotten about his musical career although the BIGBANG idol is, currently, doing his mandatory military service.
Dong Young Bae was, recently, filmed performing for his fellow soldiers in the army. Not surprisingly, the soldiers were delighted with Taeyang's mini-concert where he sang mostly BIGBANG hits.
Taeyang began his mandatory military service in March this year. Since he started the required 21 months of being an active duty soldier, Dong Young Bae has laid low from the news unlike his fellow BIGBANG members T.O.P. and G-Dragon.
However, that doesn't mean that the YG Entertainment talent has stopped having fun. A new video confirms that Taeyang actually organized a mini-concert for his fellow soldiers to help uplift their spirits.
The video shows Taeyang taking the stage in full uniform. The BIGBANG vocalist immediately ordered the audience to put their hands up as he sang "Ringa Linga" and was joined by four female backup dancers. This was followed by a slower track "Eyes, Nose, Lips." However, the best part was when Dong Young Bae decided to perform a BIGBANG song without G-Dragon, T.O.P., Daesung, and Seungri.
The soldiers didn't seem to care that Taeyang was only singing his parts in "Fantastic Baby." The audience was on their feet dancing and clearly enjoying their fellow soldier's performance.
More people can be seen rushing up to the stage in the middle of Taeyang's song. Needless to say, Dong Young Bae still has what it takes to get the audience moving and could easily go back to his career once he is finished with his mandatory military service.
Taeyang is not the only member of BIGBANG who clearly misses being on stage. Seungri has recently confirmed that he is almost done with his solo album and will be releasing it later this year. It is still unclear if his fellow idols G-Dragon, Daesung, Taeyang, or T.O.P. have collaborated with their maknae in a possible single.
© 2023 Korea Portal, All rights reserved. Do not reproduce without permission.