Woo Jin Young Agency Sues YG Entertainment For Cancelling 'MIXNINE'; YG Files Countersuit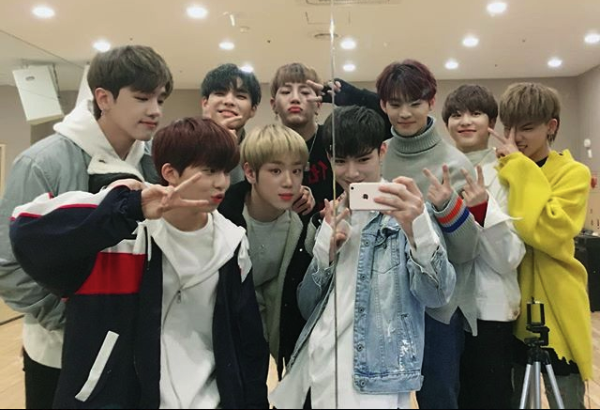 Happy Face Entertainment has filed a 10 million KRW ($9,000) lawsuit against YG Entertainment for the cancellation of MIXNINE's debut team. The damage suit was filed on June 25, according to the Seoul Central District Court.
The agency's talent, Woo Jin Young, took home first place on JTBC's MIXNINE and was set to debut with the final group. Unfortunately, Happyface Entertainment's statement said that the debut plans had been canceled.
According to Happyface Entertainment, the original contract indicated that YG Entertainment would exclusively take charge of Woo Jin Young's projects for a period of four months. However, the popular agency had extended it to three years. "This is extremely disadvantageous to the small to mid-sized agencies including us," Happyface Entertainment's statement said.
The small agency also argued that YG's actions had been unfair, as any disagreement to the changes would result in the cancellation of their talent's future projects. The statement also said that YGE is guilty of abusing its power as an agency with huge influence.
About the 10 million won, Happyface Entertainment explained that the amount would serve as compensation for the damages the agency has incurred, calling it a "symbolic amount." The agency said that it hopes that the K-Pop industry will continue to progress without having to be oppressed by big companies.
YG Entertainment to Counter-sue Happyface Entertainment
In similar fashion, YG Entertainment has announced it will be counter-suing Happyface Entertainment. In a statement dated June 26, YGE said that the heads of the agency already agreed on six different occasions about the supposed changes. However, it did not expect that one of the labels would take legal action and sue YGE for 10 million won.
YGE ended the statement saying it would counter-sue as advised by its lawyers. The agency added it would try to fix any more misunderstanding and after the conclusion of the trial.
It's not clear as of writing when the legal trials would take place, but updates are to be expected from the parties involved in the weeks to come.
© 2019 Korea Portal, All rights reserved. Do not reproduce without permission.