TWICE Update: Jihyo Hints At Possible Appearance At KCON LA + More Details To Their New Song & Album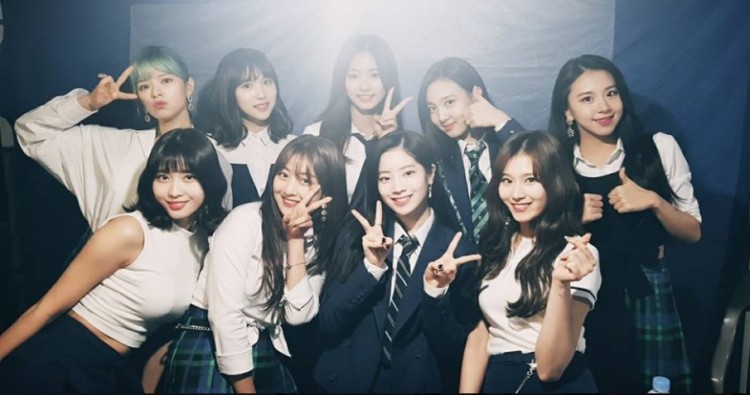 In a live broadcast, Jihyo hinted at a mysterious gig when she said TWICE will be visiting the U.S. in August. The 21-year-old star stopped herself from spilling more details about their trip; thus, fans quickly suspected that they may be attending the 2018 KCON in LA.
Jihyo's claim made a lot of TWICE fans go crazy and very excited. One fan tweeted that the musical artist didn't give more details about their visit to the U.S. because there is no formal announcement made about it yet. So, she can't say anything about the upcoming gig, per Koreaboo.
And since the other weeks of TWICE's schedule in August are for Korea Music Festival and Twiceland Zone 2 in Bangkok and Indonesia, the rumors are strong that they will be going to KCON LA. Hence, fans are now preparing for the girls, Nayeon, Jeongyeon, Momo, Sana, Jihyo, Mina, Dahyun, Chaeyoung, and Tzuyu, coming to the U.S. whether it will be to attend the said event or another gig.
In addition, TWICE's trip to the U.S. in August might be connected to the release of their new single, "Dance the Night Away," on July 9. The Korea Herald reported that the song is said to be a song that is perfectly made for the summer weather. In fact, the girls even shared a teaser image of their upcoming track featuring a campsite, a beach, and the night sky on their official Twitter page.
"TWICE 'Dance the Night Away' 2018.07.09 6 PM #TWICE #DanceTheNightAway," the group captioned the snap. Nayeon, Jeongyeon, Momo, Sana, Jihyo, Mina, Dahyun, Chaeyoung, and Tzuyu also unveiled a preview for their new special album, Summer Nights. Here, the girls gave a glimpse of the different materials that come with the LP package.
Three versions of Summer Nights will include photo cards, a lyrics poster, a Polaroid postcard, and a DIY paper postcard, per All Kpop. The album's pre-order started on June 25 and it will all include a special poster. To recall, TWICE last LP, titled What is Love?, was released in April and managed to be a part of Billboard U.S. World Albums chart, securing the third spot.
© 2023 Korea Portal, All rights reserved. Do not reproduce without permission.