KCON New York 2018: Music Was Cut While Group Performed BTS's 'Fake Love,' Then ARMYs Did This [WATCH]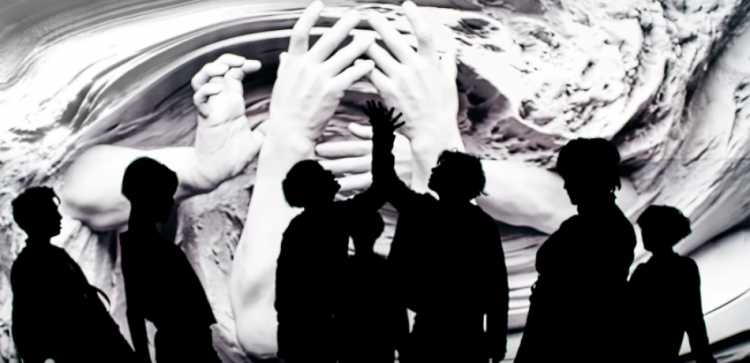 K-pop fans are known for their undying love and support for their favorite artists and groups, and many would agree that sometimes it gets a little too much. So when a Minnesota-based dance crew performed BTS's "Fake Love" during KCON New York, they experienced how it felt like having ARMYs as supporters.
MKDC had nothing but gratitude for the ARMYs when they showed full support during their BTS "Fake Love" dance cover. Although they successfully hit all Jin, Suga, J-Hope, RM, Jimin, V and Jungkook's dance moves, they suddenly were at a loss as to what to do when the music suddenly stopped in the middle of their performance.
Instead of waiting for the music to be fixed, ARMYs took the initiative to sing BTS's "Fake Love" themselves so MKDC could finish their performance—and they did! As expected, the heartwarming moment gained a lot of attention on social media.
"The music got cut off at kcon, but armys started singing fake love so they could continue," the fan, who posted the now viral video, wrote, adding "crying with tears" and "raising hands in celebration" emojis. The post also garnered many comments like, "The most memorable moment to me. The smiles on their[faces and on] the [ARMYs] around me, was priceless."
Some commenters then pointed out how much they appreciate the fact that ARMYs tried to sing BTS's "Fake Love" even though most of them don't memorize the lyrics, or had a hard time pronouncing the lines. "I love the fact that when the hard Korean lyrics came, they are just like 'ahgdisjwam...love you so bad' " one fan said. "I find it super cute that half the ARMYs sang "sick of this fake love" and the other half did the fanchant for 'fake love!' " another one shared.
the music got cut off at kcon but armys started singing fake love so they could continue pic.twitter.com/CAAXAognDV — (@ttaeuniverse) June 25, 2018
BTS is undoubtedly one of the most successful K-pop groups right now. Their popularity has gained them supporters all around the world. And although they only have one member who speaks English fluently, the boys have been invited to the U.S. a couple of times for television appearances, red carpet events, and even performing in a prestigious award show.
© 2023 Korea Portal, All rights reserved. Do not reproduce without permission.