G-Dragon Scandal: Couple Behind BIGBANG Member's Leaked Physical Details; Fans Defend His Preferential Treatment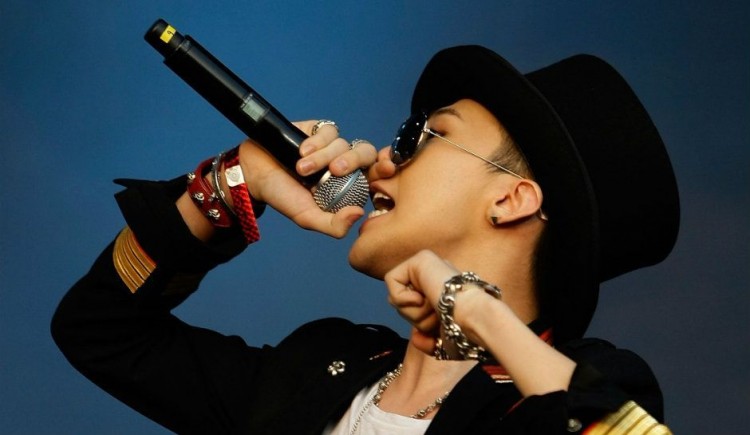 Just when the issue about G-Dragon's preferential treatment emerged, the BIGBANG member's physical details were leaked. The 29-year-old star's private information was shared on Instagram and quickly went viral. Fortunately, the culprits behind this are now revealed.
According to Koreaboo, a couple was behind the leaked information of G-Dragon's physical details. Netizens who saw the post managed to trace the image's uploader, who has an Instagram username @hjoo_s2. The account is owned by a woman named Choi Hyun Joo.
This woman, who is said to be an avid fan of G-Dragon and a nurse, shared a diagram of the BIGBANG member's body parts. And where did she get these personal details? Her boyfriend, who is also currently serving the army, is in the same infantry as the famous South Korean rapper.
The guy noted G-Dragon's every physical detail and drew it for his girlfriend. "I thought you'd be curious so I'll tell you everything I've observed so far. I love you, love you, love you," the note read. The image showed the specific location of the star's tattoos, moles, and even the sizes of his underwear and shoes.
Curious netizens also traced the boyfriend's account, whose username is @so_sick598, and real name is Jung Yoon Sung. Upon looking at his account, it was also seen that her girlfriend has another Instagram page with user ID @hm15833.
However, Choi Hyun Joo's first seen account deleted all the snaps it contained and changed its profile picture. Also, it altered its description to "I'll be back again soon. Private mode for the time being." Her other page also lost all of its posts, the main photo, and turned it into a private account. This is the same thing her boyfriend did. Hence, the couple has yet to talk about it.
Meanwhile, netizens shared their reactions about the leaked information of G-Dragon's intimate details. The moment that the snap went viral, a lot of people realized how creepy it is to be with someone who is observing every detail of their body, per Xtra.
"Imagine someone just observing you and writing down notes and spreading it everywhere. I'm getting goosebumps," one fan said. So if the claims are true that G-Dragon gets a one-person room inside the infantry for his treatments, some people now understand the need for it. "Now I understand why celebrities sometimes get preferential treatment," another follower stated.
© 2019 Korea Portal, All rights reserved. Do not reproduce without permission.