K-Pop Girl Bands In Epic Face Off To Become The Summer's Hottest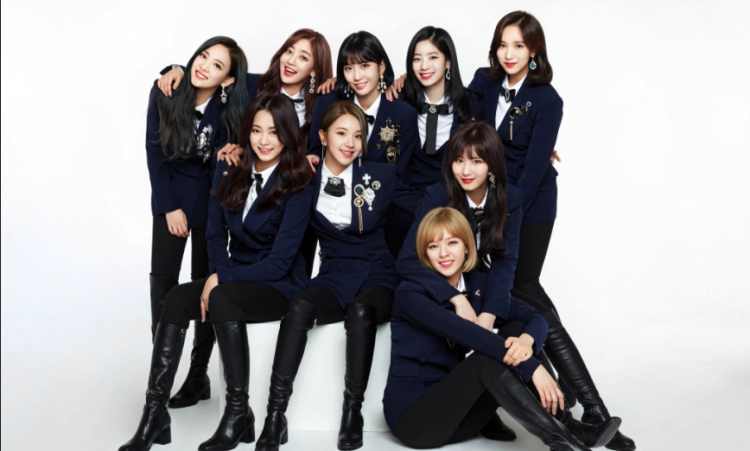 Summer is the time for K-Pop girl groups to dominate the scene with their latest releases. Needless to say, it's going to be an epic battle every fan should tune in to.
The season is a high-time to be competitive for many rising-star girl bands after a slew of girl groups exited the Korean pop scene last year. Many K-Pop fans were left heartbroken after several girl groups disbanded, including Wonder Girls, Sistar, 2NE1, 4Minute, and Kara.
These heavyweight girl groups dominated the scene since they debuted in THE mid to late 2000s, and many of them received international recognition, following the footsteps of the first-gen girl bands the likes of Fin. K.L and S.E.S.
Black Pink: Certified Record Breakers
YG Entertainment's very own Black Pink, for one, already shows a lot of promise, being one of the acts that managed to dominate the scene this year. The girl group recently returned from a one-year hiatus with their hit track "Ddu-Du Ddu-Du," now hailed as the most-watched music video for a K-Pop girl group.
Another song from their EP, "Forever Young," is as catchy as the carrier single, with fans already calling it the perfect summer song.
Double The Fun With TWICE
Summer is also a high time for another success girl group, TWICE. The charming girl band revealed earlier this week they will be returning to the K-Pop scene with a new dance hit called "Dance the Night Away." It's up for release on July 9.
The upcoming song will be the first material for TWICE since releasing "What is Love?" in early April.
An All-Girl Summer
Other all-female K-Pop groups expected to be a hit this summer include AOA, Apink, Mamamoo, Red Velvet, Fromis 9, and GFriend. With a wave of all-female acts set to release new songs this summer, the season will be huge barometer in measuring the success of many girl groups in the long run.
According to K-Pop critic Lim Jin-mo, summer time is the perfect season to put girl groups to the test. "Those who survive will stay on, but those who don't will not," he said.
In the end, it is up to the group's own fans to decide the fate of many female acts. The competition is real, and part of the challenge is producing content that will appeal most to K-Pop fans.
© 2023 Korea Portal, All rights reserved. Do not reproduce without permission.