Holland, K-Pop's First Openly Gay Star, Talks LGBTQ Representation in Korea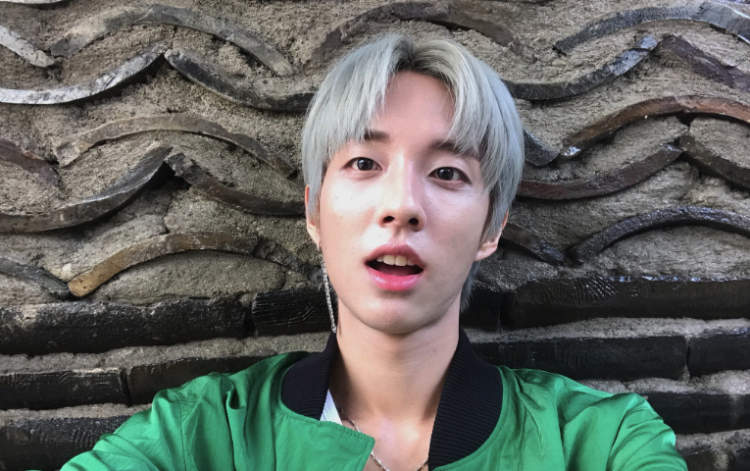 Surprising as it seems, being gay in South Korea is still very much a huge taboo. For Holland, it was a huge risk to come out, but he did so anyway and managed to represent the LGBTQ community into the mainstream Korea.
Holland: What's It Like To Be Gay In Korea
The emerging star has secured the number two spot on the Dazed 100, which simply solidifies his uniqueness among other K-Pop stars. He managed to gain eight million plays on his debut single "Neverland," albeit being slapped with a 19+ rating.
It was a bold move for the star to be featured in a video while kissing a man, but Holland remains unfazed. In a recent interview, Holland said that growing up was difficult, having to deal with negative comments after confessing his love for a boy in school. It was the struggles that made him want to be known.
"Although at that time there wasn't a single role model to look up to in Korea, I was very consoled by foreign celebrities," Holland said.
He pointed out that there was a huge need for an LGBTQ representation in Korea. This is so that fellow gay men and women have someone to look up to.
The Reality of Homosexuality in Korea
Acceptance is still a matter to be discussed in South Korea, and while Holland is working on that, homosexual soldiers are still in dire fear. Up to this day, it is illegal for soldiers to be gay, but South Korea has made it mandatory for all men to join the army at some point.
BBC reported last year of a gay soldier who was discharged from the army after being found guilty of having sex with a fellow male soldier. The report said that more than 30 South Korean soldiers were convicted in June 2017.
LGBTQ+ supporters have rallied to clarify the situation of homosexual soldiers in South Korea. Same-sex marriage is not recognized in the country, with more than half of the gay population choosing not to come out to their parents and family members.
As for Holland, this battle is one of his inspirations to be successful in the music industry. He aims to be a role model and wants to be seen as a "special person" to his fans.
© 2019 Korea Portal, All rights reserved. Do not reproduce without permission.