BTS Update: From Shawn Mendes To Zedd, Find Out Other Western Artists That Might Collaborate With 'Fake Love' Hitmakers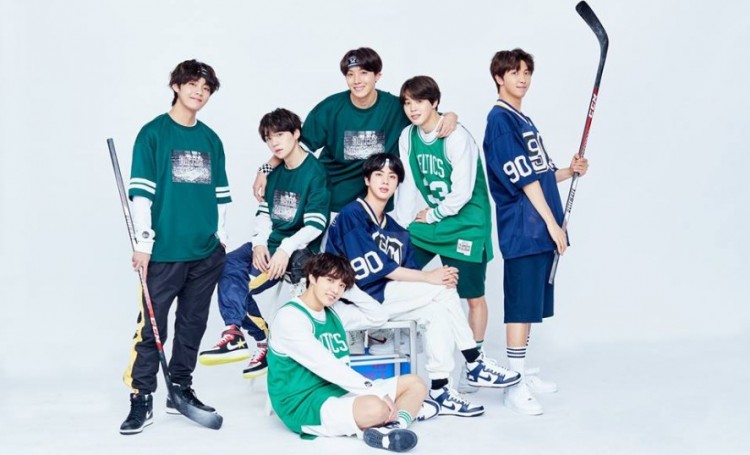 BTS's has evidently conquered the world as the group managed to enter the international music scene. In fact, V, Suga, Jin, Jungkook, RM, Jimin, and J-Hope's songs successfully top the music charts, sales, and other records. So, it is no surprise that a lot of Western artists want to collaborate with the South Korean band.
BTS x Shawn Mendes
In a recent report by Korea Portal, Shawn Mendes gave an update about his planned collaboration with BTS. After teasing about the possible team up over a year, it may finally happen. "It'll happen. Promise," the 19-year-old star said when he graced 92.5's The Roz & Mocha Show.
Although he has no lyrics for their possible collaboration song yet, Mendes confirmed that it will be in the works. So, the AMRY and his fans should just wait a little longer to see what they have to offer.
BTS x Zedd
Koreaboo also reported that when Zedd learned BTS is actually his fans, the famous German-Russian DJ admitted that he is also a big follower of the group. In fact, when he learned V, Suga, Jin, Jungkook, RM, Jimin, and J-Hope wanted to collaborate with him, without a doubt, he quickly agreed.
"Hi, guys. I hear u wanna collaborate with me. Let's do it," Zedd said in a tweet in November 2017, in which BTS responded with, "Let's do it!!" The 28-year-old record producer also asserted of their possible collaboration in an interview in April.
BTS x Fifth Harmony
Fifth Harmony joins in the horde of BTS's fans and admitted that they like to collaborate with the "Fake Love" hitmakers. In an interview, Ally Brooke, Normani, Dinah Jane, and Lauren Jauregui were asked if they love K-Pop.
From here, Fifth Harmony started to reveal their fondness for BTS. "We'd love to like meet you and collab!" Ally said.
BTS x Jason Derulo
Jason Derulo revealed that he is also a fan of K-pop. Although he admitted that he was impressed by all the idols' hard work, he particularly praised BTS. He even hinted at a project he is doing with a K-Pop artist that he didn't want to reveal.
"Um...I am actually in the process of doing something. I can't tell you what though!" Jason Derulo said. Hence, this makes fans believe that a possible collaboration with BTS is in the works.
BTS x Maroon 5
In 2017, Maroon was asked if they would consider working with BTS. From here, the group led by Adam Levine started posting cryptic tweets that seemed to imply their interest to collaborate with the South Korean band.
Although those tweets are now deleted, fans are still hopeful for a possible team up. In fact, one of Maroon 5's mysterious tweets said, "Not sure you can handle it." Does this hint at a possible collaboration with BTS?
© 2023 Korea Portal, All rights reserved. Do not reproduce without permission.