'The Sims 4' Updates: Pre-'Seasons' Patch Introduces Re-Traiting Option, Gardening Overhaul & More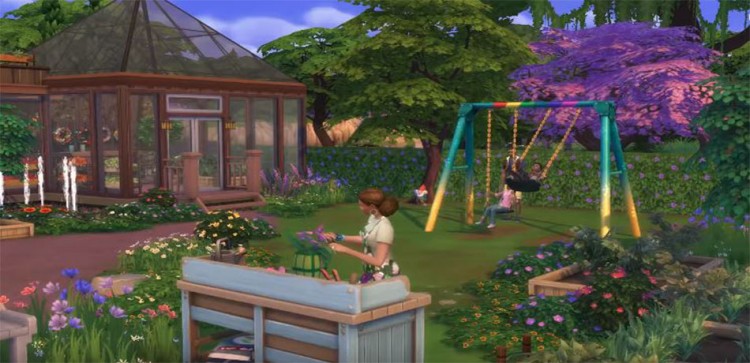 Avid fans of The Sims 4 can look forward to seeing cool new additions to the game's build and buy catalog. The game's latest patch also overhauled the gardening system and introduced bug fixes in preparation for the upcoming release of The Sims 4: Season expansion pack.
The Sims 4 developers added several new freebies and gameplay changes in the said title's latest update. With the deployment of patch 1.44.77.1020 for PC and 1.44.77.1220 for Mac users, new glass roofs were introduced with six options. Gamers can choose to use a hexagon-shaped glass roof, a solid sheet glass roof, an ornamental-scrollwork glass roof, as well as a square paneled, diamond paneled and rectangular paneled glass roof.
Given the upcoming release of The Sims 4: Seasons expansion pack, game developers also added two new outfit categories to The Sims 4. With the introduction of Cold Weather and Hot Weather categories, gamers can easily choose the appropriate clothing items to protect their Sim characters from freezing winter or hot summer days.
Some of the other notable enhancements to The Sims 4 included a new re-traiting option and an overhauled gardening system. With the re-traiting option, gamers can choose to exchange in-game Satisfaction Points to change the existing traits of a Sim character.
Moreover, the new gardening system will allow avid The Sims 4 gamers to easily find gardening related items with an enhanced UI. For a more balanced and easier gameplay, game developers also improved the gardening skill and plant evolution levels. In-game gardening will now be more efficient given the new improvements such as an area of effect interaction, research opportunities and more.
Apart from the free items and gameplay enhancements, the latest The Sims 4 patch also addressed various bugs in the game. Some of the changes included a fix for graphical errors for several clothing items, toddlers aging up won't appear to walk on their knees, bowling skill enhancements and more.
The new The Sims 4 patch was released on June 19. Meanwhile, the upcoming The Sims 4: Seasons expansion pack will be available on June 22 for PC and Mac.
© 2019 Korea Portal, All rights reserved. Do not reproduce without permission.