'The Sims 4: Seasons' Expansion Pack To Feature New Woohoo Action, Daily Calendar, Visits From Seasonal Characters & More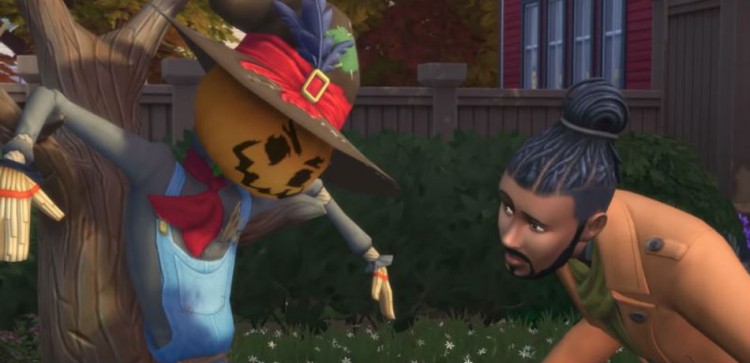 With only a few weeks left before The Sims 4: Seasons expansion pack hits the market, more information about the in-game activities for the Fall and Winter seasons have been revealed. Gamers can look forward to enjoying new holidays, keeping track of daily schedules, trying out a new way to spend a romantic time with a Sim loved one and other cool new things in The Sims 4.
The Sims 4: Seasons has been considered as one of the highly requested content to the Electronic Arts' (EA) life simulation game. Aside from adding four changing seasons to the game, the said expansion pack will also beef up the gaming title's current list of build and buy objects with new wardrobe choices, furniture pieces, and others.
Recently, EA unveiled a quick list of items that avid The Sims 4 players can expect from the game's upcoming new expansion pack. For the Fall and Winter seasons, gamers can look forward to enjoying special holidays such as Harvestfest and the annual Christmas festivities. Developers also hinted at the addition of new special characters such as Father Winter and the eerie looking Scarecrow who may appear during select seasons.
Moreover, the Winter season in The Sims 4: Seasons expansion pack will introduce ice skating to the game. Avid fans of The Sims 4 can also have their Sim characters frolic in the snow by creating snow angels or snow figures. However, gamers are advised to dress up their Sim characters in appropriate winter gear since prolonged exposure to extreme cold might lead to a sim falling to his or her death.
Apart from new seasonal characters and a new death type, The Sims 4 developers also added a new woohoo action. The upcoming expansion pack will allow Sim couples to spend a romantic interlude inside a pile of leaves during Fall season.
Meanwhile, The Sims 4: Seasons expansion pack will also include a functional daily calendar for Sim characters. Gamers will soon be able to keep track of a Sim's regular schedule for work and school, along with special reminders for holidays, birthdays and predicted weather changes.
Avid fans of the life simulation game can even learn more about the new The Sims 4 expansion pack in an upcoming event. Developers are set to unveil more details about the said content in a Twitch live-stream session scheduled on June 15.
The Sims 4: Seasons expansion pack will be released on June 22 for PC and MAC.
© 2023 Korea Portal, All rights reserved. Do not reproduce without permission.