'This Is Us' Season 3 Actress Mandy Moore Admits She Was Hurt By 'NCIS' Star Wilmer Valderrama's Lie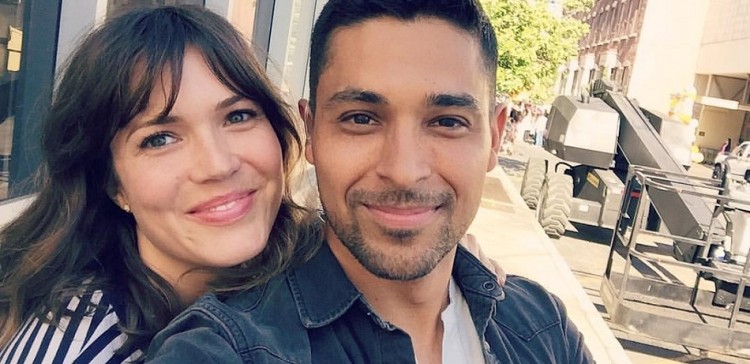 This Is Us actress Mandy Moore admitted that she was hurt when she first heard her ex-boyfriend Wilmer Valderrama's remark about "taking her virginity." Moore revealed that she confronted the NCIS actor about it, and it looks like Valderrama has learned a lesson from his action.
Moore took down a memory lane about her past romance with Valderrama. During an appearance on SiriusXM with Howard Stern, the actress was asked about the actor's infamous interview about her in 2006. Moore once again set the record straight and stressed that Valderrama lied about taking her virginity.
The two dated from 2000 to 2002. Moore was only 16 at the time and noted that she had "never French-kissed a boy." In 2006, the That '70s Show alum told Stern that he took Moore's virginity.
That same year, Moore denied the actor's remark. She told ELLE Magazine that Valderrama's claim is "utterly tacky, not even true" and that he also hurt her feelings. Wilmer later apologized for his remark while speaking to BlogTalkRadio.
More than 10 years later, the actress/singer admitted that she was shocked when she first heard the actor's comment because it is not only a false claim but also unexpected from Valderrama. Moore added that she was upset by the actor's comments because she considered him as her "first, real, true boyfriend."
"He's a very good friend and that's why I was so shocked by it because not only was it a fib, but it was so unlike him, it was so uncharacteristic," the actress said of the comment.
Although Moore admitted that she was hurt by Valderrama's comment, she maintained that she already moved on. It looks like the "Candy" singer has already patched things up with ex-boyfriend, too. Moore said they have mutual friends and they something see each other.
"I moved past it now. I mean, this was like 2005 or something? We're not that close, but we're friendly. We have some mutual friends so yeah, we'll see each other around every now and then. He came to my house a couple months ago, I had some friends over. I think he was [genuinely bummed about what happened] too. He's a good guy, he really is."
Stern then told the This Is Us actress that Valderrama did ask the show not to air his infamous interview about Moore anymore. The radio host said Valderrama felt really bad about the interview, and it seems like Moore is not the only one who chided him after the interview.
Both stars clearly moved on from their past romance. Mandy Moore is currently engaged to Dawes frontman Taylor Goldsmith. After dating Valderrama, Moore also had a relationship with pro tennis superstar Andy Roddick and Zach Braff. She married Ryan Adams in 2009 but separated six years later.
As for Wilmer Valderrama, he dated actress Lindsay Lohan in 2004, Ashlee Simpson in 2006, and Demi Lovato from 2010 to 2016. The actor is set to reprise his role as Agent Nick Torres when NCIS returns in fall.
© 2019 Korea Portal, All rights reserved. Do not reproduce without permission.