BTS vs Ballistik Boyz: New J-Pop Group Accused Of Copying Bangtan Boys' Concept; Some Netizens Don't Agree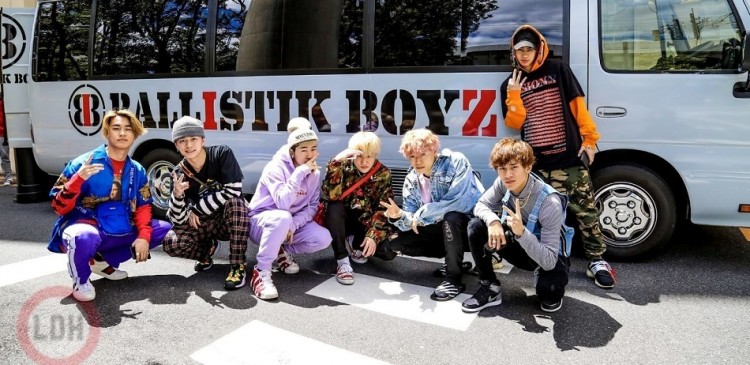 The new Japanese boy band Ballistik Boyz has been accused of copying the concept of Korean boy band BTS. However, some netizens disagree, saying BTS's is not entirely unique. There were also members of BTS Army who don't see similarities between the two group.
Prior to their official debut last month, the Ballistik Boyz (also called BBZ) made a TV appearance to promote their group. After seeing them on TV, some viewers pointed out the similarity of the rookie J-pop group to BTS.
AllKpop cited a fan saying: "They are like the fake BTS." "They're envious of BTS global success. They can't become BTS though," another fan said.
Some also reportedly claim that the J-pop group's debut teaser images are similar to BTS's concept for "DNA," and there was also resemblances when it comes to music and dance style. However, there are also netizens and members of the BTS Army who don't see any similarities between the two groups. Some members of the Army also can't find any reason why the two bands are being compared as they don't see any resemblance between BTS and Ballistik Boyz.
K-pop fans pointed out that BBZ can't be a copycat of BTS since any group could use the idea of having "boys" or "boyz" in their name. One BTS fan said it could be considered as "copying of concept" if BBZ will call their fans "navy," "military," or something close to BTS "army" and if the J-pop group debuts with a lead track such as "Yes We Dream." BTS's debut single was "No More Dream" in 2013.
So is there any similarity between the two groups? In all fairness, BTS and Ballistik Boyz are somewhat alike. Both pop groups have seven members. They also have the same hip-hop concept, but this can not be attributed to one group only.
The name of the Japanese group is Ballistik Boyz while BTS is also known as the Bangtan Sonyeondan or Bulletproof Boys in English. When it comes to acronyms, Korea has BTS, while Ballistik Boyz uses BBZ.
As for their differences, all members of BTS are products of the auditions held by Bit Hit in 2010 and 2011. In comparison, the BBZ members came from different singing competitions. Kainuma Ryusei and Matsui Riki are winners of Vocal Battle Audition 5 rap. Hidaka Ryuta and Kanou Yoshiyuki are from Vocal Battle Audition 5 vocal, and Fukahori Miku, Okuda Rikiya, and Masahiro Sunada are winners of the 2014 Global Japan Challenge.
The J-pop group was created by LDH Japan CEO EXILE Hero and Doberman Infinity earlier this year. BTS, on the other hand, was formed and is managed by Korean agency Bit Hit Entertainment. As for their respective achievements, there is no comparison at the moment. BTS has already reached global recognition, while BBZ is just starting their career. Ballistik Boyz hasn't released an album or single as of yet.
© 2019 Korea Portal, All rights reserved. Do not reproduce without permission.