'The Sims 4' Update: 'Jungle Adventure' Game Pack To Bring The Wildlife Experience To Your Sims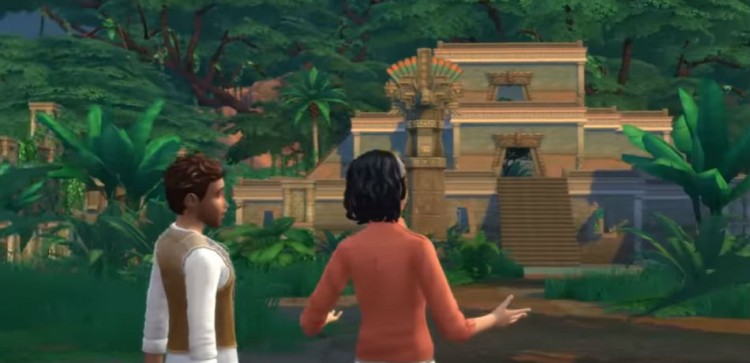 Here's a good news for The Sims 4 lovers! The next game pack is going to be Jungle Adventure that is set to be released on February 27. The outline of this upcoming part is said to be a tad more focused than its predecessor.
Jungle Adventure of The Sims 4 reminds us of The Sims 3's World Adventures, in which the gamer will be able to explore and plunder the precious ornaments to bring back home. The designers have selected a new location called El Selvadora, a new South or Mesoamerican.
According to Forbes, the new version of The Sims 4 will have the South-American-themed textures and some materials are almost different from anything else we all have seen in the game so far. In other words, the newly declared "Jungle Adventure Park" will have all the great features to ensure that the new pack of the EA game will deliver absolute entertainment to the video gamers.
Be In the Jungle, Look Like the Jungle
In Jungle Adventure, your Sims will first travel to a new destination in Selvadorado where they can purchase survival gear. You Sims can dance to music, try various cultural or traditional food, purchase perfumes, décor or any other fashionable merchandise from the outlets. On the other hand, you can dress your Sims in colorful garments to achieve that typical "jungle look."
You have to prepare your Sims to safeguard themselves from wild animals or any type of unexpected situation. They should always be in the right gear. You Sims should always be alert while passing through the jungle as ferocious animals like bear, poisonous spiders, snakes etc. could harm them.
The Hidden Temple
Player.One talks about a hidden temple that needs to be discovered. They will be entering the mysterious rooms (filled with paranormal activities) where they will find treasures, relics in large amount etc. The ancient artifacts can easily be collected. Your Sims will have the ability to cross-examine the precious items at the archaeology table and remove the fake items.
© 2019 Korea Portal, All rights reserved. Do not reproduce without permission.