Melissa McCarthy Weight Loss: 'Ghostbusters' Actress Stopped Doing This To Achieve Slimmer Figure & Drop Over 75 Pounds Off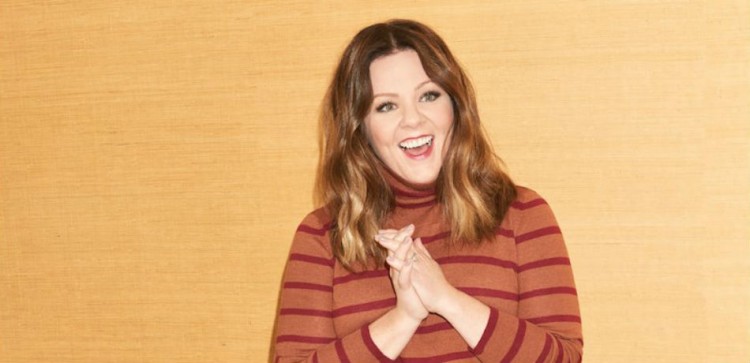 Melissa McCarthy's weight loss happened in her effort to achieve a healthier version of herself. The Ghostbusters actress had been overweight most of her life and finally decided that she's ready to make a complete lifestyle overhaul.
The 47-year-old actress, comedian, writer, fashion designer, and producer is not one to brag about her new slimmer figure, but reports revealed that she has already dropped over 75 pounds. Melissa McCarthy may be famously known for her comedic acts, but she is quickly becoming an inspiration for people who are struggling with their weight.
Melissa McCarthy has been spotted looking a lot happier and healthier these days, and it's all because of her impressive body transformation. Although her weight loss journey was a long process, the Life of the party star finally found a routine that works for her and stuck to it.
The funny actress is following a low-carb, high-fat, high-protein diet, which includes the Atkins, Paleo, Pone, and ketogenic diets, which successfully helped her shed off a few pounds. Since watching her portion size and choosing healthier options are not enough, Melissa McCarthy makes sure to add a workout regimen to her routine.
Now that Melissa McCarthy has finally figured out how to balance her new lifestyle, she eventually learned to loosen up. The Gilmore Girls actress revealed that she stopped taking things too seriously and it surprisingly worked for her.
"I truly stopped worrying about it. I stopped over-analyzing, over-thinking, over-doing anything," Melissa McCarthy said. "I kinda went back to when I was pregnant, and I just stopped constantly being worried about it, and I think there's something to kinda loosening up and not being so nervous and rigid about it that, bizarrely, has worked. I could've figured that out before 44, but whatever."
Melissa McCarthy used to hide her bulges in large and baggy clothes, but she is now confident enough to wear clothes that show off her curves and flaunt her shrinking waistline. The actress previously shared that finally feeling like herself is the sexiest feeling she ever had.
© 2019 Korea Portal, All rights reserved. Do not reproduce without permission.