'My Hero Academia' Season 3 Episode 10 Spoilers: Epic Fight Between Archvillain All For One And Strongest Hero All Might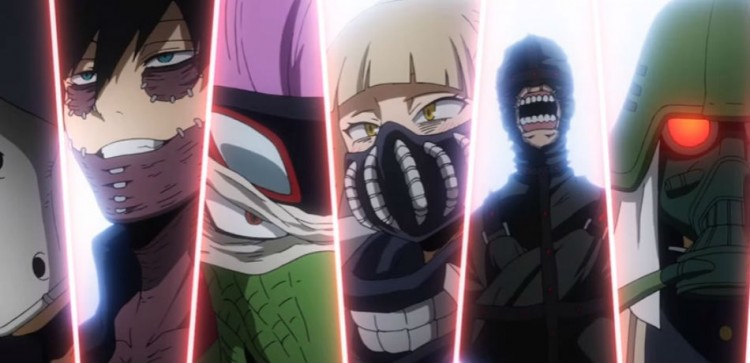 My Hero Academia Season 3 Episode 10 spoilers say that All For One's sudden appearance will foil the police and UA's plans of apprehending the League of Villains' Vanguard Action Squad. The archvillain will try to help his forces escape while taking Bakugo as a hostage. However, the mighty hero All Might will arrive just in time to confront All For One which means that fans can expect one epic fight coming up in the next installment.
Previous My Hero Academia Season 3 spoilers proved to be correct; Class 1A's plan to rescue Bakugo to run into some trouble. In the most recent episode of the anime series, which is already available for viewing on KissAnime, the signal from Yaoyorozu's tracking device led the students to a seemingly abandoned warehouse without Bakugo in sight.
The police and the UA heroes have access to better information than Bakugo's classmates. They were able to deduce the Bakugo's whereabouts correctly and launched a surprise attack to retrieve the student. Led by powerful heroes such as All Might, Endeavor, Kamui Woods, Edgeshot and Gran Torino, they were able to subdue the Vanguard Action Squad quickly. However, Tomura Shigaraki activated his plan B and, soon enough, a horde of Nomus seemed to have teleported to the location and started fighting with the heroes and police right away. Fans can expect some updates on this battle in the upcoming My Hero Academia Season 3 Episode 10.
While Midoriya's team did not find Bakugo, they were still partially correct about the location. The seemingly abandoned warehouse is one of the League of Villains' hideouts. In fact, a team of UA heroes, comprised of Jeanist, Tiger, Mt Lady and Gang Orca, were dispatched to the location to investigate.
But even this group of mighty heroes was not enough to deal with the entity hidden inside. The arch's main villain, All For One, was actually inside this hideout. As he revealed his presence, the heroes tried to restrain him to no avail, and all of them ended up defeated by their powerful foe.
My Hero Academia Season 3 Episode 10 spoilers reveal that All For One will use this opportunity to assist his subordinates in their escape. However, it looks like All Might will get wind of his plan and will rush to the scene to prevent the League of Villains from escaping. With this in mind, fans can expect an intense battle between the two overpowered fighters next episode.
With All Might busy fighting against All For One, members of the League of Villains will try to take Bakugo in their retreat. Knowing Bakugo's temperament, however, he won't hesitate to fight against the group. Fortunately, Midoriya and his classmates will help him fight the villains in My Hero Academia Season 3 Episode 10.
© 2019 Korea Portal, All rights reserved. Do not reproduce without permission.