'Hawaii Five-0' Season 9 Spoilers: Alex O'Loughlin, Scott Caan To Face New Villain As Ian Anthony Dale's Adam Returns To Help McGarrett & Danno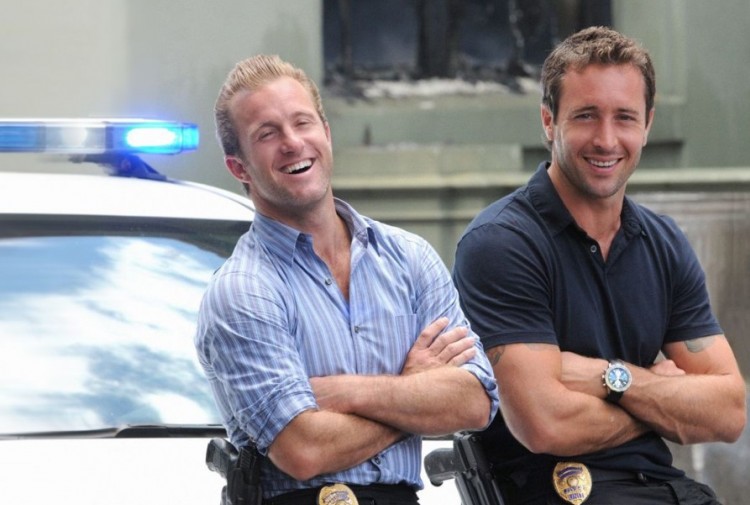 Hawaii Five-0 Season 8 has undoubtedly been an explosive season for the CBS series. After all, it was the first season following Grace Park and Daniel Dae Kim's exit, and the members of Five-0 had to get help from Kono Kalakaua's husband, Adam Noshimuri. Unfortunately, things did not go so well for Ian Anthony Dale's character as he ended up on the wrong side of the Yakuza. But is it possible that Adam will still play an important role in Hawaii Five-0 Season 9? There are speculations that Alex O'Loughlin and Scott Caan will be facing a dangerous new villain in the upcoming season and Adam is the only one who can help Steve McGarrett and Danno Williams later this year.
Fans have been concerned about the future of the series after the eighth season when it looked like Steve McGarrett and Danny Williams were working less with each other. Scott Caan appeared in fewer episodes while Alex O'Loughlin took on more important tasks like directing a particular episode and writing a story that brought back fan favorite Terry O'Quinn. Although it is still unclear what is in store from Steve McGarrett and Danno Williams in Hawaii Five-0 Season 9, there is a considerable chance that Adam Noshimuri will return to continue working with Five-0.
There are several speculations about what will happen in Hawaii Five-0 Season 9. Some have been hoping that Grace Park will be back to reprise her role as Kono Kalakaua along with Ian Anthony Dale's Adam Noshimuri as he returns to help McGarrett and Danno. But what will force Adam to go back to the island despite the threat of the Yakuza? There is a theory suggesting that a new villain will be introduced in the ninth season and the baddie could prove to be too much for the team. Hopefully, Dale can find time to shoot new episodes for the CBS show in between work on Salvation Season 2.
But does this mean Adam Noshimuri is returning in Hawaii Five-0 Season 9 for sure? CBS has not yet confirmed anything, but Alex O'Loughlin teased Ian Anthony Dale staying as the main character for more than just one season. After all, Adam still needs to prove his innocence after Tani Rey and Junior Reigns made a shocking discovery in his house. There is a massive chance that Dale will always be a major player when the series returns later in September.
© 2019 Korea Portal, All rights reserved. Do not reproduce without permission.