'One Piece' Chapter 906 Release Date & Spoilers: New Chapter's Events Revealed; Shirahoshi , Vivi In Trouble, New Straw Hat Emerges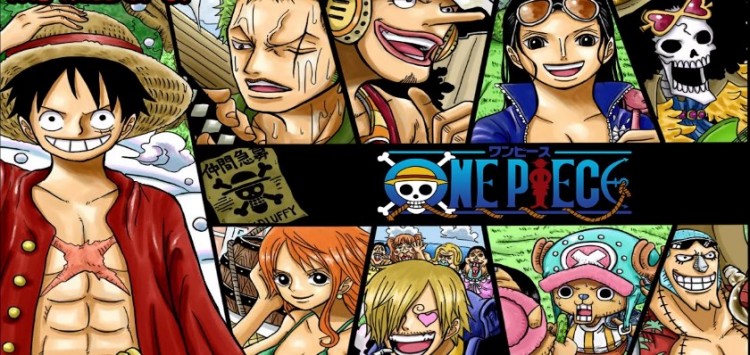 One Piece Chapter 906's release date is now confirmed along with new surprising spoilers. Fans are up to see many twists and turns in the lives of their favorite characters as their adventure continues. The manga series' fans will also be surprised to know a shocking plot twist that involves a new Straw Hat.
One Piece

Chapter 906 Reverie Arc

According to OtakuKart, fans will continue to see the Reverie arc in One Piece Chapter 906. Here, the parties from the Ryugu Kingdom and the Goa Kingdom are recommended to use the "travellators," which are powered by slave labor underground.

However, Fukaboshi refuses to follow their command. Instead, he chooses to walk along the usual path. Stelly then eyes them like a fish that are afraid of modern technology. With that, Fukaboshi will start to have a bad feeling about their situation in One Piece Chapter 906.

As the gates open, the parties from the Ryugu Kingdom and the Goa Kingdom come inside the venue. They will be surprised to find out that the other kingdoms are already there. Shirahoshi will then receive proposals from various kingdoms, but knowing her lack of diplomacy, she will tell them that they are not her type. As her honesty makes them angry, her brothers will be alarmed of what might happen to them in One Piece Chapter 906.
Dalton And Rebecca's Confrontation in
One Piece

Chapter 906

In other One Piece Chapter 906 events, Vivi and Rebecca will be seen talking about Luffy. As they seem to get along discussing things about the Straw Hat Pirates' founder, Shirahosi will then admit that she has a debt to the bandits' captain.

Sai will decide to cut his connection with his country in One Piece Chapter 906. Wapol and his queen will then appear and start an argument with Vivi. Dalton and Kureha will emerge on the scene and join the conversation. Then, Dalton will see Rebecca and Tontattas. He will ask him if she likes Luffy, to which she will reply with "I really like him."
A New Straw Hat Reveals In
One Piece

Chapter 906

Also, there will be a new Straw Hat that will be seen in One Piece Chapter 906. In "Level 6 Impel Down solitary confinement," Doffy will ask Magellan if he is protecting him. While Doffy is thinking of the question and trying to keep Mariejoa's secret, the assassins will surprisingly come out from above.

In Mariejoa, a Straw Hat will be seen completed. As everyone will be surprised to see where it came from, the provider will say that it is made by somebody else whose identity is not yet revealed. One Piece Chapter 906 will be released on Monday, June 4. Alternatively, One Piece Chapter 906 "Raw & Scans" will be out on Friday, June 1.

© 2023 Korea Portal, All rights reserved. Do not reproduce without permission.