Park Bo Young, Park Hyung Sik Dating: 'Hwarang' Actor Reunites With Costar Park Seo Joon, 'Strong Woman Do Bong Soon' Actress Hoping For New Project With 'Suits' Star?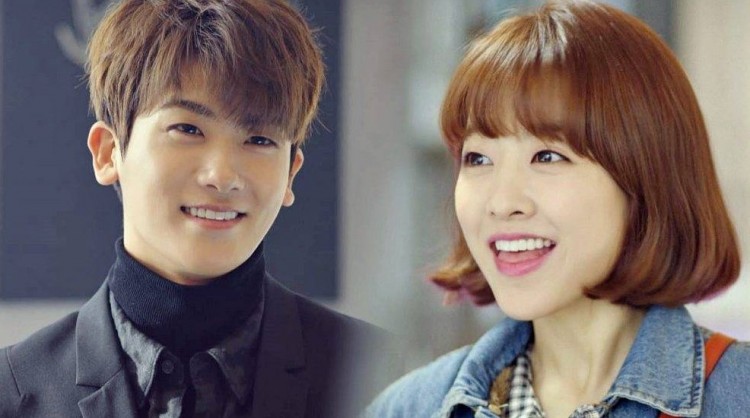 He might be enjoying the success of his new show but there is little doubt that Park Hyun Sik loves reconnecting with his previous co-stars. The Suits actor has just revealed that he had reunited with fellow Hwarang: The Poet Warrior Youth star Park Seo Joon, who is set to lead a new romantic comedy What's Wrong with Secretary Kim? later this week. But is it possible that the High Society actor has hinted at an upcoming reunion with Strong Woman Do Bong Soon actress Park Bo Young?
Fans were undoubtedly thrilled when Park Bo Young decided to send Park Hyung Sik an adorable present on the set of Suits back in May, reigniting speculations that the Strong Woman Do Bong Soon actors are secretly dating. Interestingly, it looks like the two are planning to work together on a new project now that Bo Young has finished filming her new movie, Your Wedding.
Park Hyung Sik recently shared an adorable picture of himself and Park Seo Joon on his official Instagram account. The Suits actor referred to his former co-star as Vice Chairman Lee Young Joon in reference to Seo Joon's character in What's Wrong with Secretary Kim? and revealed that the character is now a client of his law office.
Seeing Park Hyung Sik with Park Seo Joon is certainly a welcome sight for fans who loved their bromance in Hwarang: The Poet Warrior Youth. However, the She Was Pretty actor teased that the reunions will not stop with the What's Wrong with Secretary Kim? star. Hyung Sik joked that the next big name on his list is BTS's V, who went by his real name Kim Tae Hyung in Hwarang. But what are the chances that a future episode of Suits will reunite the Strong Woman Do Bong Soon star with his rumored girlfriend Park Bo Young?
There have been speculations that Park Bo Young is waiting for the right project after the success of Strong Woman Do Bong Soon. Although there have been numerous offers, the Oh My Ghost actress has been taking her time after completing work on the upcoming Kim Young Kwang film Your Wedding. Not surprisingly, fans are hoping that Bo Young will have a surprise appearance in Suits alongside her rumored boyfriend Park Hyung Sik.
The reunion between Park Bo Young and Park Hyung Sik would certainly dissuade other celebrities from taking interest in the Hwarang: The Poet Warrior Youth actor. The Strong Woman Do Bong Soon stars could be looking for a new series where they can work together again by 2019.
© 2020 Korea Portal, All rights reserved. Do not reproduce without permission.