GOT7's Jackson Reacts To Avid Fan Adorable 365 Days 'Promposals'; Look Who She Ended Up As Prom Date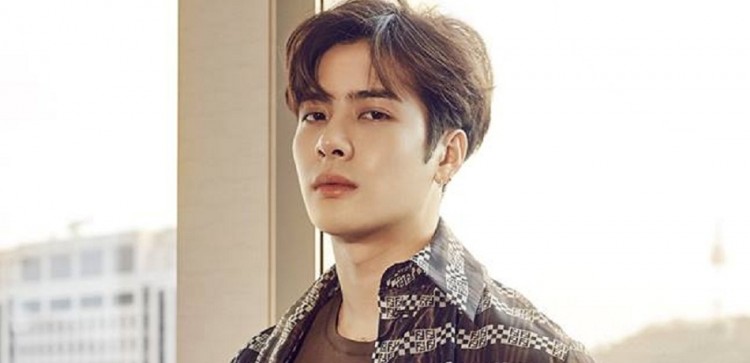 An avid fan of GOT7 member Jackson Wang has made a year-long proposal for the idol to go with her to a prom. Elizabeth Zhang's effort paid off although it may not be the way she wanted, Zhang did get a response from her idol.
Zhang, a high school senior, created an Instagram account solely to ask Jackson to be her date on her prom night. Using the ID @jacksonwangprom, Zhang started on May 12, 2017, her 365-day "promposal." Every day, she shared posts asking Jackson to be her date. Zhang posted snaps of her with a photoshopped image of Jackson.
The IG account gathered over 6,000 followers, many of which are GOT7 fans as well who supported Zhang on her objective -- a prom date with Jackson. It finally ended on May 12, 2018. Unfortunately, Zhang failed to get the long-sought date with Jackson prior to her prom day.
Zhang admitted that she did not expect the GOT7 idol to leave his busy schedule just to join her in a prom. Nonetheless, Zhang is still pleased that she completed the project. She hopes that it will also help others to get to know Jackson and GOT7 better.
"Of course I don't actually expect him to come to prom with me LOL and I wouldn't want him to fly all the way over here in the middle of such a jam-packed schedule. But I did want to make it through all 365 days and show people how much Jackson has impacted my life and millions of others around the world!!!" she said.
Zhang's story then appeared on Nextshark which Jackson read. Soon after the GOT7 made aware of Zhang's effort, he left a comment on her post, marking the conclusion of her project.
"Saw the article hahahahahahahaha 365 days!! Wow!" Jackson wrote on Zhang's post. "So who did you go to prom with?" he then asked.
Of course, Zhang responded by showing her prom photos with a life-size cardboard cutout of Jackson. The GOT7 idol is clad in an elegant tuxedo while Zhang is wearing her red prom dress.
"Your fav power couple takes on prom," she captioned the photo. Check out Zhang's prom photos with Jackson below.
Meanwhile, the GOT7 idol recently dropped the promotional song titled "Fendiman," for the Italian luxury label Fendi. He is also busy filming for a Chinese variety show, titled Let Go of My Baby.
As for GOT7, the band is currently on their Eyes on You world tour since started earlier this month. They are set to visit 17 cities around the world until the tour wraps up in August.
© 2019 Korea Portal, All rights reserved. Do not reproduce without permission.