SHINee Taemin Was So Popular In School That He Had To Do This To Avoid Attention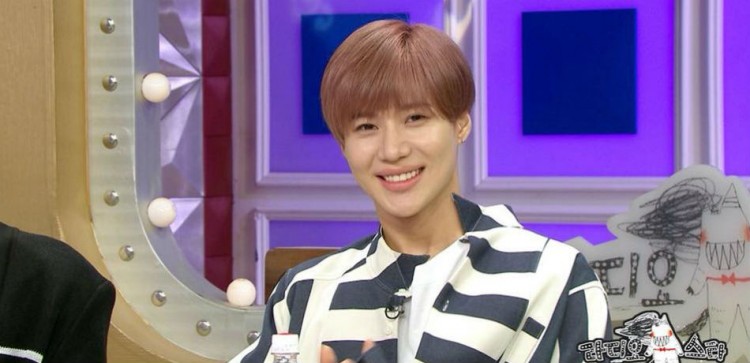 SHINee is certainly one of the most successful bands in the K-pop world. While some groups have disbanded before they even reach the peak of their careers, Onew, Key, Minho, and Taemin just recently celebrated their 10th year anniversary in the industry. However, one member admitted that unlike now, he wasn't comfortable with all the attention that he was getting when he was still young, so he ended up doing one thing to avoid it.
The 24-year-old South Korean singer and actor recently proved that he didn't go through the "ugly duckling" phase at all. In SHINee's guesting on the May 31 airing of SBS Power FM's Cultwo Show, a listener revealed that Taemin had always been blessed with good looks that made him very popular in school.
"He was well known to be handsome, so I signed up for the tutoring school that he goes to, but he had already quit, the fan said. "Elementary student Taemin always had this stern gaze and had earphones on but one day the earphones popped out of his pocket, and I saw it dangling (without an mp3 player)."
Taemin then explained the whole earphone scenario. The SHINee star recalled that he was overwhelmed with all the attention at the time so he thought that wearing his earphones would make people re-think if they should talk to him.
"Puberty hit me fast. I was very introverted, so it was uncomfortable when friends tried to talk to me," Taemin admitted. "I didn't know what to say, but they kept talking to me, so I wore earphones. But I left my mp3 player at home often. I had the earphones, so I just wore them alone."
DJ Kim Tae Gyun then asked if Taemin was listening to all his friends' conversation when he was secretly not listening to any music at the time. Taemin burst into laughter and confessed that he indeed heard them while wearing his earphones.
Being in the business for a decade, it now appears that Taemin is not bothered by the attention he's getting from fans at all. In fact, the SHINee star had adjusted so well with his popularity that he is not shy in meeting new faces anymore.
© 2023 Korea Portal, All rights reserved. Do not reproduce without permission.