'Train to Busan 2' Release Date, Cast, Plot Speculations: A Cure May Be Found In The Sequel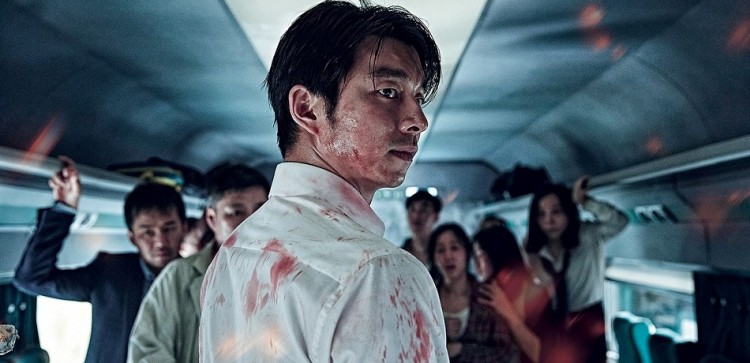 While official word about the Train to Busan 2 release date is yet to be announced, talks about the upcoming sequel continue to surface online. For fans who are already excited to know what happens next to the hit Korean zombie film, here are the latest spoilers and speculations to hit the net. A warning to fans, most of these details are yet to be confirmed; it'a better to take them with a grain of salt.
Train to Busan 2 Cast Update - Song Joong Ki to Play Sequel's Male Lead
The latest rumors can be a bit of a disappointment to fans of the original movie's main actor, Gong Yoo. According to GoodyFeed, actor Song Joong Ki will be joining the Train to Busan 2 cast as its main lead. That means that he will be replacing Gong Yoo as the main actor which is understandable because Gong Yoo's character, Seok-woo, already died in the original film.
However, Tech News Gadget remains confident that Gong Yoo will still be included in the Train to Busan 2 cast. But since his character already died, he will likely return as a zombie in the sequel.
Train to Busan 2 Storyline Speculations
Tech News Gadget went on to give some speculations on what the Train to Busan 2 storyline could be. The publication predicted that the sequel's story will be centered on the scramble for finding the cure for the zombie virus.
If this speculation about the plot is correct, it is highly possible that a cure will eventually be found in Train to Busan 2. Finding a cure for the zombie epidemic opens up a lot of exciting possibilities as far as the sequel's plot is concerned. For instance, it could also mean that those who became zombies in the original film will now have a change of reverting into ordinary humans. Yes, that could include Gong You's character, but it's a bit hard to explain how he could survive with the injuries he received in the previous movie.
Train to Busan 2 Release Date
Fans must understand that at this point, everything is pure speculation. However, there are talks currently circulating that the sequel might start filming at the end of 2017. This means that barring any delays and significant production issues, the Train to Busan 2 release date might happen by the end of 2018.
© 2020 Korea Portal, All rights reserved. Do not reproduce without permission.