'Train to Busan 2' Plot & Cast Rumors: Story Could Be Told From A Zombie's Perspective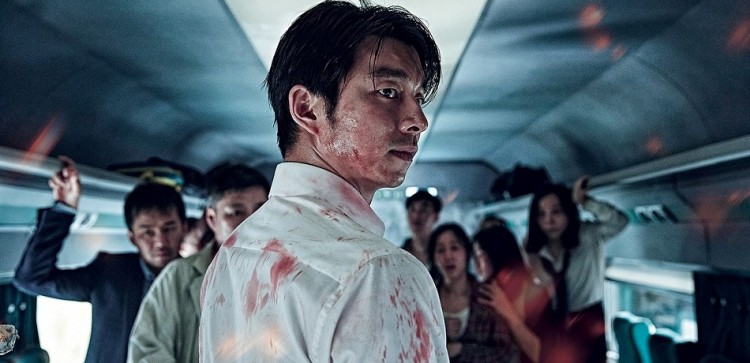 Despite the very long wait, interest in the upcoming Train to Busan 2 has never waned. However, producers of the film were able to keep details of the film from leaking out. However, that's not a deterrent to fans who then proceeded to make up their own speculations and wishlists on who should be included in the TTB2 cast.
Gong Yoo Wants To Be Back But...
As the main actor of the original movie, most fans would like Gong Yoo, who played the work-obsessed fund manager Seok-woo, to be back in Train to Busan 2. In fact, the actor said that most actors dream of starring in a series which hints that he wanted to star in the sequel as well.
There might be a big problem for Gong Yoo's character though. As reminded by Director Yeon about his character's sad ending, it's hard to resurrect a Seok-Woo since he already died and broke his neck in the first film.
One way Gong Yoo could continue to appear in Train to Busan 2 is to let his character live on but as a zombie. One way the team could pull it off is to tell it from the perspective of the zombified Seok-Woo, a formula that's already been tried in the romantic comedy Warm Bodies as well as the series iZombie.
Gong Yoo Is Out And Replaced

Fans should not worry too much even if Gong Yoo just can't return to Train to Busan 2 even as a mere zombie. Some fans are already considering the possibility of seeing Descendants of the Sun actor Song Joong Ki even as early as last year.
The rumors seem to have started when Descendants of the Sun actress Song Hye Kyo expressed her desire to work with Gong Yoo, which some fans assumed to be the upcoming Train to Busan 2. Given Gong Yoo's uncertain inclusions in its cast, however, many fans are now looking at Song Joong Ki as the potential replacement. After all, the popularity of the Descendants of the Sun series just proves the chemistry between its main actors Song Joong Ki and Song Hye Kyo, the star power that could certainly help the sequel.
What To Do While Waiting For Train To Busan 2
For fans who are looking for things to do before the Train to Busan 2 release date arrives, a VR version of the original film is already in the works. With the help of virtual reality technology, the horrors portrayed in the movie will be made even more realistic allowing viewers to have a truly immersive experience.
To date, no word about the Train to Busan 2 release date has been leaked. Be sure to stay tuned for future updates.
© 2023 Korea Portal, All rights reserved. Do not reproduce without permission.