'Train To Busan 2' Update: Gong Yoo May Still Appear In The Sequel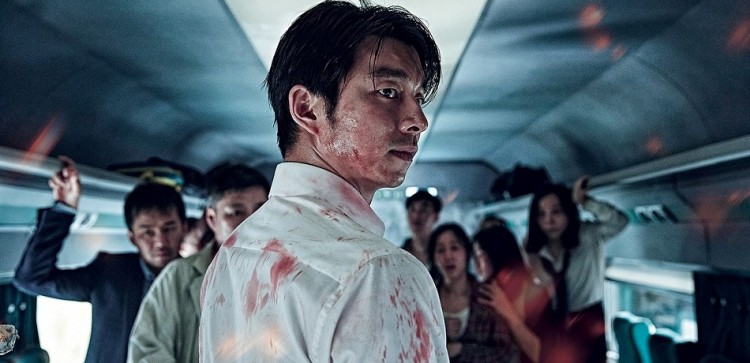 After almost two years, fans are still waiting for the Train To Busan sequel and information on whether or not the lead actor of the first installment, Gong Yoo, is coming back. There have been rumors that Train To Busan 2 is already in the works and it will be released this year. However, up to this moment, no details of the supposed sequel have been officially released.
If any of the rumors are true, the film production crew is doing a great job of keeping the filming under wraps. No information or even a photo about the production has been leaked so far. The question now is, will Gong Yoo appear in Train To Busan 2?
There is a chance that the actor will reprise his role as Seok Woo in the sequel. In 2016, Gong admitted that he would love to be part of Train To Busan 2 if there will be one. However, since his character turned into a zombie in the original movie, he suggested telling the story from a different perspective.
But there is still a hiccup in his plan. According to director Yeon Sang Ho, Gong's character Seok Woo is already dead.
"I talked about this with Director Yeon Sang Ho, and I said that I thought my character Seok Woo might be living somewhere as a zombie. But Director Yeon said that when Seok Woo fell off the train, he broke his neck and died. But I suppose since Ma Dong Seok's character is living on as a zombie, they could do a sequel from his character's perspective," Gong said.
There were also reports that Train to Busan 2 storyline may perhaps explore the possibility of bringing the dead back to life or discovering a cure for the zombies. That is one way to bring back Gong Yoo's character. The other way is a totally different story.
Train To Busan 2 could focus on a different lead character and scrap Gong's character entirely. All of these remains theories and fans should not lose hope that Gong Yoo may still come back on Train To Busan 2 one way or another.
Gong Yoo In April 2018 Brand Value Raking For Korean Movie Stars
Although Gong Yoo has been out of the limelight since the success of his K-drama Goblin last year and Train To Busan in 2016, he never loses his popularity. He is among the top five Korean movie stars in the brand reputation index for April 2018.
Actress Son Ye-jin topped the list for two consecutive months. Her popularity further boosts this year because of her K-drama Pretty Noona Who Buys Me Food and the movie Be With You.
Both What A Man Wants stars Lee El and Song Ji-Hyo also made it to the list. Lee is at the second place while Song grabbed the third spot. Gong Yoo nabbed the fourth place. The ranking was based on media coverage, communication, participation, and community indices from March 19 to April 20.
© 2023 Korea Portal, All rights reserved. Do not reproduce without permission.