'Avengers 4': Letitia Wright Reveals Shuri Is Ready To Be Queen Of Wakanda & Take Over As Black Panther, Is T'Challa Officially Dead?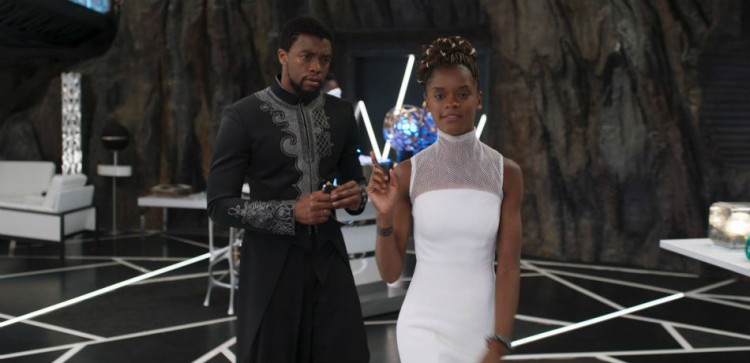 WARNING: Avengers: Infinity War and Avengers 4 spoilers and predictions ahead!
Avengers: Infinity War left more questions than answers. Marvel fans have already anticipated some of the shocking deaths in the film, but nobody expected that Thanos would disintegrate half of the Avengers, kill the God of Mischief Loki, and throw his adopted daughter Gamora over a cliff. Now, Letitia Wright, who plays Black Panther's sister Shuri revealed that her character is ready to be Queen of Wakanda.
When the 24-year-old British actress was asked during the MCM Comic-con show in London if Shuri will be taking the next step, she responded: "To be comic-book accurate, yes." Since Letitia Wright's character is the heir to the throne of Wakanda and the position of the Black Panther, she is the best and only candidate to take T'Challa's place.
Although the disintegrated characters in Avengers: Infinity War, Black Panther/T'Challa (Chadwick Boseman), Spider-Man/Peter Parker (Tom Holland), Doctor Strange/Stephen Strange (Benedict Cumberbatch), Winter Soldier/Bucky Barnes (Sebastian Stan), Falcon/Sam Wilson (Anthony Mackie), Scarlet Witch/Wanda Maximoff (Elizabeth Olsen), and the remaining Guardians, Star-Lord (Chris Pratt), Groot (Vin Diesel), Drax (Dave Bautista), and Mantis (Pom Klementieff) will likely be back and be a part of Avengers 4, they are considered dead for now. So will Shuri be wearing the Black Panther suit while her brother is believed to have already face his demise? This remains as speculation for now.
Avengers 4 is already set to premiere in May 2019, but nothing much is said about the upcoming Marvel film. In fact, the fourth installment of the American superhero film still doesn't have an official title as of the time of this writing.
Meanwhile, Marvel fans have pointed out that Letitia Wright's Shuri is a Disney Princess. Since the Marvel Cinematic Universe is owned by the Walt Disney Company, many believe that this could mean that Black Panther's sister is just like Cinderella, Aurora (Sleeping Beauty), Snow White, Belle (Beauty and the Beast), Jasmine (Aladdin), Pocahontas, Ariel (The Little Mermaid), Mulan, Tiana (The Princess and the Frog), Rapunzel, and Merida (Brave).
"I'm so honored, seriously. I grew up on the Disney movies and grew up with the Disney Princesses, and they didn't really look like me," Letitia Wright said. "But now, you can go buy action figures and say 'this is a Disney Princess' - right on!"
© 2023 Korea Portal, All rights reserved. Do not reproduce without permission.