Kim Yoo Jung 2018: 'Love In The Moonlight' Actress Might Reunite With Park Bo Gum In New Project Following Health Improvement Update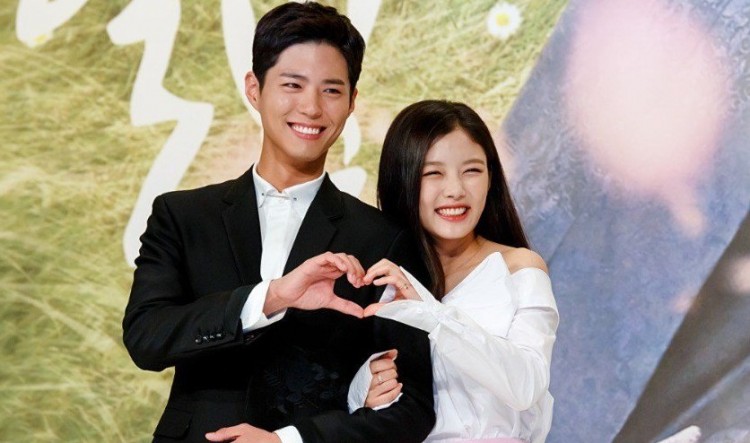 It looks like a Love in the Moonlight reunion will be happening soon. Kim Yoo Jung has just confirmed that her health has significantly improved and the young actress is ready to resume work as quickly as possible. In addition to that, the Because I Love You star may have hinted at reuniting with Park Bo Gum on a new project in the near future.
Fans were recently dismayed when it was announced that Kim Yoo Jung was diagnosed with thyroid gland dysfunctions and had to take a break from filming her new show Clean with Passion for Now. The news broke back in February, but it has become clear that the Angry Mom star's health has significantly improved since undergoing thyroid surgery. But what exactly is Yoo Jung planning to do after she completes work on the Song Jae Rim series? There is a possibility that the actress will reunite with the Love in the Moonlight co-star Park Bo Gum on a new project.
Kim Yoo Jung recently expressed her gratitude to her supporters on her official Instagram account. The former Inkigayo host shared a picture of flowers that were given to her as a present from Laneige and revealed that she will be working on Clean with Passion for Now soon. "I will meet the fans with a healthier, better appearance," Yoo Jung wrote before thanking everyone who congratulated her on Coming of Age Day last May 21. Interestingly, the caption had people speculating that it might finally be time for Yoo Jung to work on a new project with her Love in the Moonlight co-star Park Bo Gum.
There are speculations that Kim Yoo Jung will be taking on more adult roles when she turns 20 next year. In celebration of the upcoming milestone, the actress might be set to work on a new project with Park Bo Gum whom she has previously worked within Love in the Moonlight. The possible reunion is undoubtedly a welcome idea for fans who still can't get over the undeniable chemistry between the two actors. Hopefully, an announcement will be made once Yoo Jung finishes filming Clean with Passion for Now this year.
It might still be a few more months before Kim Yoo Jung's comeback but that doesn't mean Park Bo Gum will be sitting idly on her hands while waiting for her former Love in the Moonlight co-star to be available for their reunion. The former Hyori's Bed & Breakfast 2 part-time employee might return for a third season as a full-time employee if negotiations on a new drama do not push through.
© 2023 Korea Portal, All rights reserved. Do not reproduce without permission.