Kim Yoo Jung's K-Drama Series Will Still Push Thru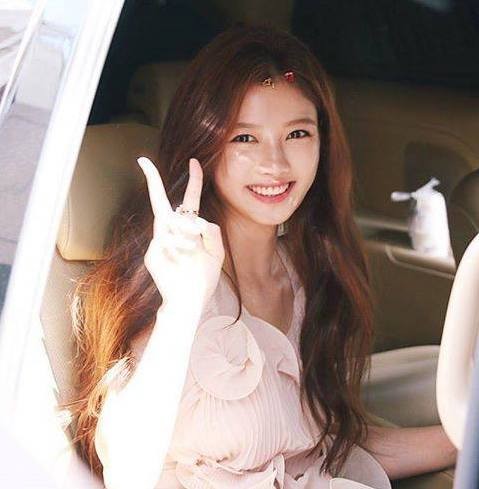 Starring in the k-drama First, Clean Passionately, Kim Yoo Jung is going to need to take a hiatus from acting.
The actress will undergo a thyroid surgery. According to a source, "Kim Yoo Jung had bad health, so she went to the hospital. She was diagnosed with needing thyroid surgery. She won't be able to promote for a few months, considering the surgery and the recovery period," as per allkpop.
She has done some parts of the film and finished script reading. However, the K-drama won't be able to push thru any longer. The production staff has spoken up and said that they need to check Jung's health first and the length of time that she needs for recovery before they could provide further details on how they are going to proceed.
Supposedly, the series is set to air in April. SidusHQ, the actress' agency further revealed that they look forward to Jung's recovery. "After much discussion with the production team, we have made the decision to focus on treatment for now. As it is a project that she has prepared hard for with much affection and passion, she will return to filming once she has recovered."
The agency is also very grateful for the production staff for the understanding that they have given the actress and the agency. They also reiterated that health should always be a topmost priority.
Clean With Passion for Now
The literary title of the series Clean with Passion for Now and it is based on a famous webtoon about Jang Sun Kyul, a wealthy and handsome man who is obsessed with cleaning. He owns a cleaning company. And then he meets Gil Oh Sol who will change how he sees things as she is carefree and doesn't care too much about being tidy.
Jung will play the role of Gil Oh Sol and this marks her drama comeback after two years. She said that she accepted the role because of its uniqueness. She also added, "Through this production, I want to heal the viewers who are weary and tired, so their hearts can become clean and shiny again. I will prepare hard, so please look forward to it."
With that being said, the K-drama series is still hitting the small screen soon.
© 2023 Korea Portal, All rights reserved. Do not reproduce without permission.