BTS's Jungkook Adores One Special Little Fan In Cute Viral Video, Golden Maknae Wants To Bond With RM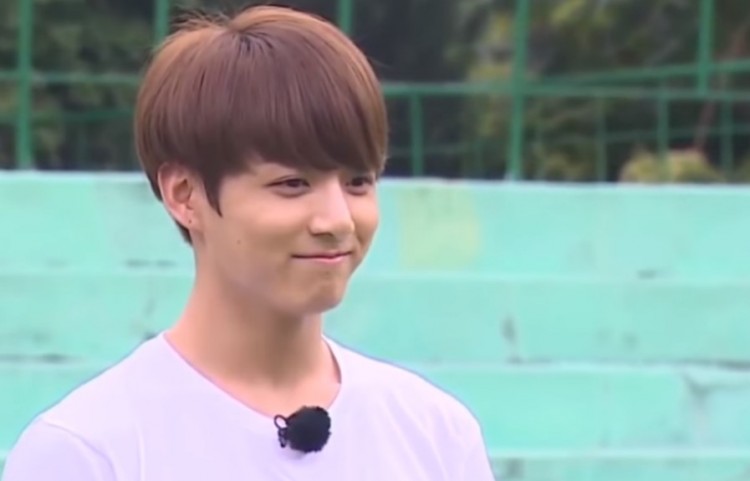 Being the youngest member of the world's hottest Korean group has probably made Jungkook wary of people. After all, the BTS maknae has been prone to calling out fans who call him oppa, joking that they should bring their identification so he can verify their age gap. However, things worked out differently when Jungkook encountered a little fan who was clearly much younger than him. The BTS member couldn't help but gush over the child as he held her hand and spoke to her sincerely.
There is little doubt that boy group gets to meet hundreds of members of the BTS Army on a regular basis. However, it looks like RM's biggest fan is still the youngest Bangtan Boy. Another video shows Jungkook trying to spend some quality time with Kim Nam Joon.
BTS recently hosted a fan signing event during the Korean Broadcasters Center in Seoul. According to AllKPop, the boy group wanted to celebrate the release of their new album Love Yourself: Tear and were eager to meet the members of the BTS Army who had ensured their successful comeback.
Interestingly, one fan was so tiny that she needed a small platform so she could see the idols over their table. The adorable little supporter immediately caught Jungkook's attention and he couldn't help but gush over the cute situation.
BTS' golden maknae happily signed the child's merchandise and talked to her earnestly. Jungkook even held the little girl's hand for a long time and seemed disappointed that she had to move to the next idol. Naturally, the sweet encounter found its way into social media and the video has gone viral.
180527 알라딘 #jungkook #jk
@BTS_twt pic.twitter.com/QilmSsjbiO — (@hi_springjk) May 27, 2018
Jungkook may have met his cutest little supporter but it is clear that he is still RM's most adorable fan. Another video has been making the rounds on Twitter showing the youngest Bangtan Boy trying to stay in the BTS leader's room. Kim Nam Joon kept trying to tell Jungkook to leave but it was evident that the maknae just wanted to watch the rapper go about his business. In the end, RM succeeded in getting Jungkook to leave with an adorable wave at the camera.
jungkook kept walking around bc he didnt want to leave; said you can just do your thing but namjoon said its embarrassing go work on your things. so jk is just giggling at the door trying to stay but nj said again go quickly and when jk left he said cute :( pic.twitter.com/GnhDXpBtIi — (@namkook_daily) May 28, 2018
© 2019 Korea Portal, All rights reserved. Do not reproduce without permission.