WINNER's Mino Fails At Fishing; Shows Off Jokgu Skills In Latest 'It's Dangerous Beyond The Blankets' Episode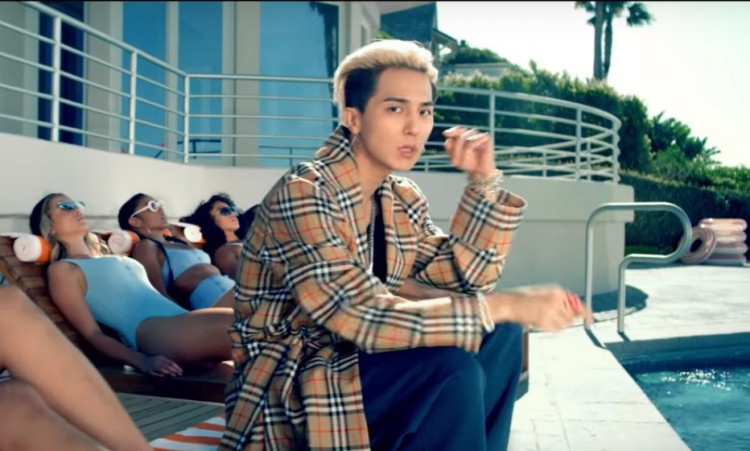 There is little doubt that most celebrities like to take on a hobby or two during their free time. Some idols have undoubtedly tried a sport whenever they get some time off from writing music or going on promotions for their songs. However, it looks like Mino is just one celebrity who isn't into sports. The WINNER member recently attempted to go fishing and play a game of jokgu with his It's Dangerous Beyond the Blankets co-stars and immediately had viewers laughing over his efforts.
The stars of It's Dangerous Beyond the Blankets have certainly taken several risks during their stay with the series. Kang Daniel had recently tried avocado for the first time while sampling actor Lee Yi Kyung's cooking on the show. While the Wanna One member's food adventure is not exactly a huge leap of faith, things went differently for WINNER rapper Mino as he joined cast mates Xiumin of EXO, Olympic speed skater Kim Min Seok, and actor Kim Min Suk on a fishing trip.
The latest episode of It's Dangerous Beyond the Blankets sent four cast members off to go fishing. Although Kim Min Seok and EXO's Xiumin were clearly getting into the zone and concentrating on catching some fish, Mino had other things in mind. According to Soompi, the WINNER rapper chose to take some pictures instead since he couldn't sit still long enough to allow the fishes to take a bite, Naturally, his co-stars couldn't help but laugh at Song Min Ho as he made them his photography subjects.
The laughter continued when the four cast members decided to engage in a game of jokgu. Once again, it was clear that Xiumin was good at the game, but Mino and Kim Min Seok were having difficulty getting the ball to cooperate. At one point, the EXO member kept sending the ball to the WINNER rapper because he knew Song Min Ho would make a mistake and do something goofy. Not surprisingly, viewers of the It's Dangerous Beyond the Blankets episode were delighted with Mino's efforts but still couldn't help but laugh.
Mino might not be winning any jokgu games anytime soon, but there is little doubt that the WINNER rapper has won the hearts of several fans including the members of Red Velvet. Irene, Seulgi, Wendy, Joy, and Yeri recently met Song Min Ho and even learned the dance moves to the WINNER single "Everyday."
© 2023 Korea Portal, All rights reserved. Do not reproduce without permission.