Kang Daniel 2018: Wanna One Idol Tries Surprising Exotic Fruit, Forces 'Descendants Of The Sun' Star Lee Yi Kyung To Admit Love For Suran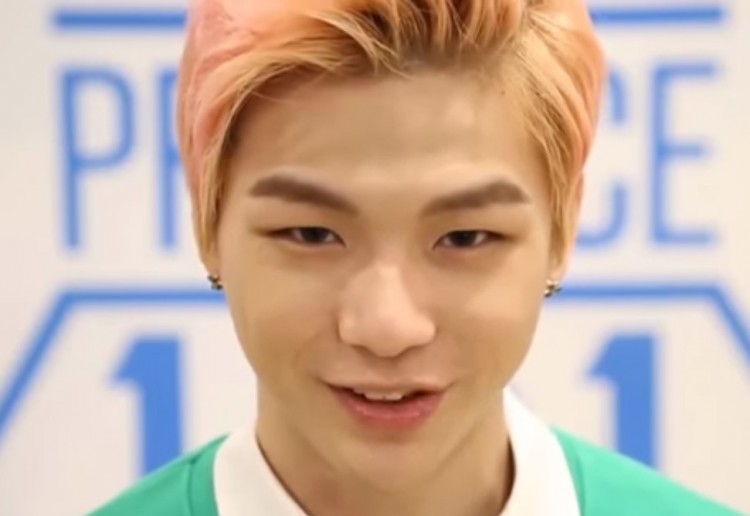 Kang Daniel is certainly one idol who appears to be poised to do just about anything. After all, the Wanna One member finished at the top spot in Produce 101 Season 2 and even received the Rookie Award (Variety Category) at the 2017 SBS Entertainment Awards. However, there is one food that the It's Dangerous Beyond the Blankets star has never actually tried. Nevertheless, Kang Daniel decided to steel himself and give it a taste.
He might not be very adventurous when it comes to food, but Kang Daniel certainly knows how to get people talking. The Wanna One idol managed to make his It's Dangerous Beyond the Blankets co-star Lee Yi Kyung to admit he thinks Suran is beautiful.
Being a part of It's Dangerous Beyond the Blankets has already proven that Kang Daniel is a homebody and possibly prefers to stay in his own comfort zone. However, the Wanna One member decided to try being more adventurous by trying an exotic fruit that he has never tasted in the show's most recent episode.
While watching Eulachacha Waikiki on TV, Kang Daniel noticed that Lee Yi Kyung was making breakfast with some avocados, as per AllKPop. After admitting that he has never tried the health food staple, the Wanna One idol sampled a piece of avocado and decided that he liked it. "It tastes like radish and has a pumpkin flavor," he declared.
Kang Daniel was certainly interested with Lee Yi Kyung's cooking after getting a taste of avocado. In the same episode of It's Dangerous Beyond The Blankets, the Wanna One member inquisitively asked the actor what he was making after seeing Lee Yi Kyung gently stir an egg into a pot. When the Descendants of the Sun star told him it was "suran" (poached egg), Kang Daniel immediately mistook it for the singer of the same name.
Things turned adorable and hilarious after that. Lee Yi Kyung stated that Suran is beautiful, prompting Kang Daniel to ask if he is declaring his love for the singer. The Wanna One idol continued teasing the Eulachacha Waikiki actor by singing Suran's "If I Got Drunk Today."
© 2023 Korea Portal, All rights reserved. Do not reproduce without permission.