'Star Wars: Episode 9' Release Date, Spoilers, News & Update: Mark Hamill Not Interested To Reprise Role As Luke Skywalker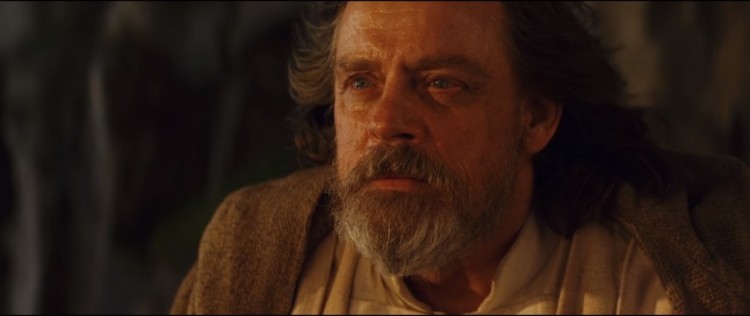 It looks like fans will never see the Master Jedi himself in Star Wars: Episode 9 as Mark Hamill revealed he "doesn't care anymore" about reprising his role as Luke Skywalker. In fact, it looks like the 66-year-old star doesn't want to return to Star Wars per se.
In an interview with ABC News, Mark Hamill answered the lingering question about Luke Skywalker's possible appearance in Star Wars: Episode 9. The actor admitted that Carrie Fisher's death significantly affected him and his family, thus, he has no interest to be back on the franchise any longer.
"It really has tarnished my ability to enjoy it to its fullest," he revealed. So, when the interviewer asked him if he will ever come back, he answered with, "I don't care anymore, on that level." He later explained that as Han Solo (Harrison Ford) met his death in Star Wars: The Force Awakens, Luke Skywalker gone in Star Wars: The Last Jedi, and with Carrie Fisher's unexpected death, the original Star Wars trio will never return.
"You just can't get the band back together the way you wanted it to be," he said. Mark Hamill also opened up about his sentiments that the Star Wars story should never be that way. "It is what it is," he said.
However, talking about Carrie Fisher's death, Mark Hamill just said that he is still grateful they had spent a long time with her, instead of being sorry they can't be with her anymore.
Fans have been rallying to see Mark Hamill once again in Star Wars: Episode 9 to reprise his role as Luke Skywalker. Just like the Jedi Masters before him - Yoda and Obi-Wan Kenobi - the fandom is expecting to see him as a Force Ghost.
He could visit and give Rey (Daisy Ridley) pieces of advice once in a while or even torment Kylo Ren (Adam Driver). In fact, Mark Hamill even pitched this idea before. In addition to that, in an earlier interview with Collider, the legendary star revealed it would be up to Star Wars: Episode 9 writer Chris Terrio and director J.J. Abrams if he will return to the sequel trilogy's final installment.
Mark Hamill even said that whatever their decision will be - if he will be reprising his role as Luke Skywalker with just minimal appearance or nothing at all - everything will be fine with him.
Star Wars: Episode 9 will hit theaters on December 20, 2019.
© 2023 Korea Portal, All rights reserved. Do not reproduce without permission.