Nintendo Releases 'Resident Evil 7: Biohazard Cloud Version' For Nintendo Switch In Japan; Other Inclusions Revealed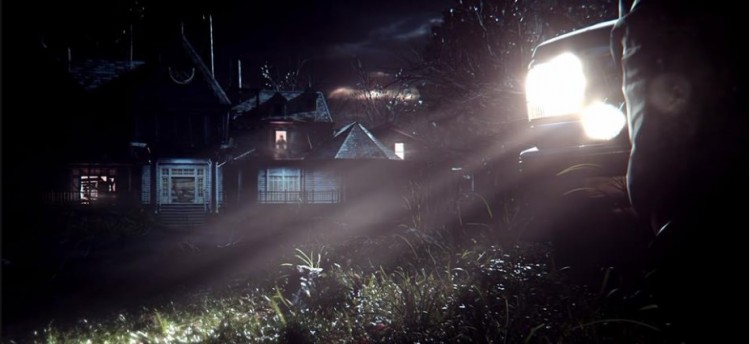 Nintendo Switch users in Japan can soon enjoy playing Resident Evil 7: Biohazard. Starting on Wednesday, May 24, the survival game will be digitally released on the said platform, although there is a catch.
According to Polygon, the Resident Evil 7: Biohazard game coming to Nintendo Switch is just the cloud version of the title. Thus, it will be called Resident Evil 7: Biohazard Cloud Version. It can be installed for just 45 MB on the platform's hard drive, so the player has to have a reliable internet connection to play it smoothly.
In a report, it has been said Nintendo Switch users can play Resident Evil 7: Biohazard Cloud Version for free for about 15 minutes. After that, the players have to buy it for ¥2,000 or roughly $18 to play it further. However, as it is just rental, they can only enjoy the game for 180 days.
Aside from the game itself, Resident Evil 7: Biohazard Cloud Version also has the title's complete downloaded content. This includes "Banned Footage Volume 1 and 2," "End of Zoe," and "Not a Hero." This version of the game just has a listing on Japan's Nintendo eShop and just supports the Japanese language.
To recall, this is not the first time Nintendo tried to use cloud-based games on Nintendo Switch in Japan. Variety reported that Phantasy Star Online 2's streaming version is also available to be played in the said country. This allows the players to share their progress from different platforms as long as they use the same Sega ID. This also lets them to crossplay with the title's PC version.
Aside from that, Nintendo also tried to create Dragon Quest X MMO's streaming versions for 3DS and smartphones. Unfortunately, this move is only practice in Japan. There is still no word if the company is going to bring this method to the west.
From the looks of it, Capcom might be just trying their luck to create cloud versions of these games. If it is a hit, then the west players will surely get their hands on playing these kinds of titles. In fact, the Nintendo blog "Nintendo Everything" already revealed that it might be soon released in the west. Resident Evil 7: Biohazard was originally released for PlayStation 4, Windows PC, and Xbox One in January 2017.
© 2023 Korea Portal, All rights reserved. Do not reproduce without permission.