EXO Leader Suho Celebrates #HappySuhoDay On Social Media After Lay Deals With Cyberbullying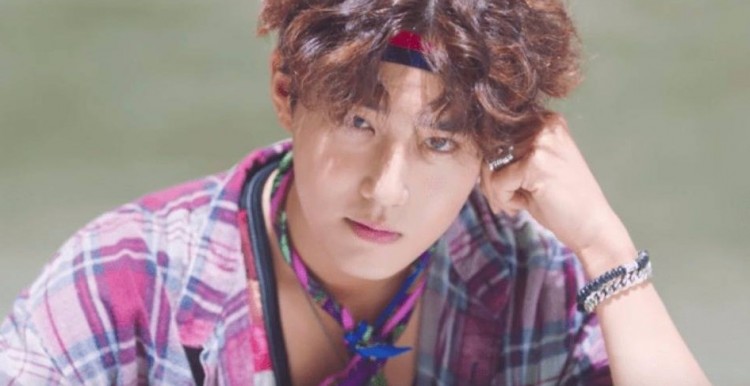 It looks like Suho is having a truly amazing day. The EXO leader has just turned 27 and is turning his birthday into a worldwide celebration. The hashtag #HappySuhoDay has been trending on Twitter all day and Kim Jun Myeon is truly grateful to his fans for their overwhelming support.
Suho might be enjoying a wonderful day but there is another member of EXO who could use the help of the boy group's supporters. #HappySuhoDay has taken place just a week after Lay decided to take legal action against cyberbullies who have sent death threats to Zhang Yixing and his family.
EXO fans have gone out of their way to greet Suho on his 27th birthday especially since he has been very supportive of his loyal followers. The celebration was kickstarted on Twitter with the hashtag #HappySuhoDay, which immediately topped the trending topics list on May 22. Not surprisingly, Kim Jun Myeon decided he should thank his supporters with a touching message.
The EXO leader has posted an awesome photo on the group's official Instagram account to express his gratitude to his fans for making #HappySuhoDay a resounding success. Suho shared a picture of himself holding a bottle of champagne and a huge cake with a caption stating that everything he is wearing and holding are all gifts. "Let's celebrate together with a party for my next birthday!" Suho wrote before expressing his love for "EXO-Ls" and concluding with a sincere thank you to "everyone who sent me birthday wishes." Some fans were quick to notice that Kim Jun Myeon has a red velvet cake, an obvious tribute to the girl group Red Velvet.
There are thousands of posts celebrating #HappySuhoDay but some also felt that they needed to lend some support to another EXO member. After all, Lay has just decided to take a stand against people who have been making malicious comments about him on social media. According to Soompi, Zhang Yixing has been dealing with defamatory statements about him and his family. In addition to that, the Chinese singer also received death threats and has employed the Beijing Xingquan Law Firm to call for a cease and desist against the cyberbullies. The identities of the slanderous individuals have not yet been revealed.
© 2023 Korea Portal, All rights reserved. Do not reproduce without permission.