EXO's Suho Saves 'Student A' Co-Star Kim Hwan Hee From Getting Attack Again For Admitting Her Favorite K-Pop Group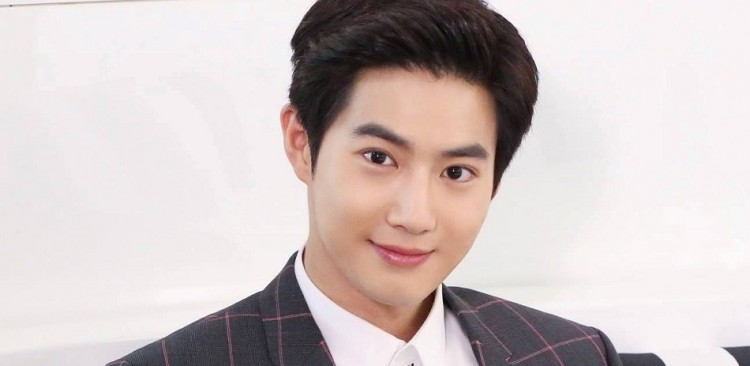 EXO member Suho and Korean actress Kim Hwan Hee have put their little discord in the past behind them and are now working together in a movie. Suho also showed that he is a real gentleman when he kept his Student A co-star from getting into trouble again.
During a press conference for their new film, the EXO idol stopped Kim from answering a question that could put her in another controversy. An event MC first asked Suho about his working relationship with Kim Hwan Hee. Suho said Kim loves K-pop groups and she is fun to work with.
"Hwan Hee loves idol groups so we became close while talking about idol stars. I gave her a lot of good info and I also boosted myself, saying I can get her autographs anytime. I became close with Hwan Hee and I had fun filming with her," said Suho.
The EXO idol's response prompted MC Park Kyung Lim to ask Kim Hwan Hee about her favorite idol group. Suho jokingly intervened and stopped Kim from answering. Instead, Suho charmingly said that is a sensitive question, which drew more laughter from the audience.
It can be recalled that in 2016, Kim Hwan Hee came under fire after she revealed her favorite group is BTS when she - along with some members of EXO - appeared in the Happy Together 3 show. At the time, the show's MC asked Kim if she likes EXO.
"I really like EXO, but I like BTS more," Kim replied. Suho, who looked a little upset, played along and even added a little humor. Suho casually said that he hadn't seen any Kim Hwan Hee movies, too, making everyone laugh.
After the broadcast, some EXO-Ls slammed Kim Hwan Hee. The other members of the EXO fandom, later on, issued an apology to the young actress. They believed that insulting Kim was entirely uncalled for and out of line.
Meanwhile, Suho and Kim Hwan Hee's movie, Student A, is based on a webtoon of the same title. The story is about a middle school student named Jang Mi Rae (Kim Hwan Hee) who is addicted to video games. She has good writing skills but has low self-esteem. The film is set to be released in June.
Aside from promoting EXO's music and his new movie, Suho is also busy with filming for the Korean adaptation of the 2012 Japanese romantic comedy Rich Man, Poor Woman. Suho is portraying the lead role of the brilliant and innovative CEO Lee Yoo Chan.
The drama tells the love story of Lee Yoo Chan, who seems perfect except for his prosopagnosia or inability to recognize faces. He is a genius programmer and often referred to as "the Steve Jobs of Korea." Actress Ha Yeon Soo, on the other hand, plays the role of Kim Bo Ra, an optimistic job-seeker with an extraordinary memory.
Rich Man, Poor Woman premiered on May 9. It airs every Wednesdays and Thursdays at 11 p.m. KST. The drama is available with English subtitles exclusively on Viki.
© 2019 Korea Portal, All rights reserved. Do not reproduce without permission.