Best Xbox One Games: 'The Witcher 3: Wild Hunt,' 'Fallout 4,' 'Assassin's Creed Origins' & Other Games Every Console Player Must Have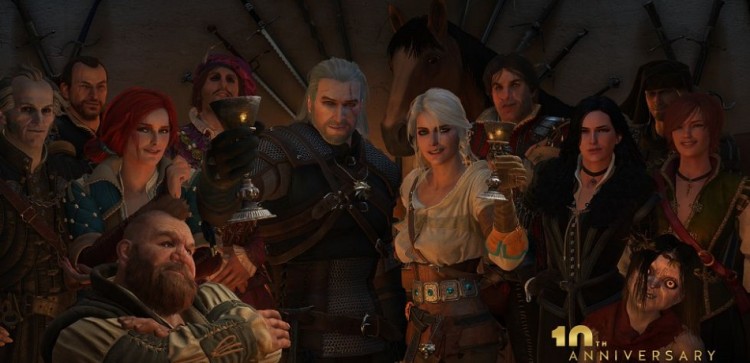 Choosing the best Xbox One games can be a challenge to console owners these days with the gaming industry enthusiastically churning out title after title each year. For this reason, we've compiled a short list of outstanding games that are considered among the best of the best titles currently available for the Microsoft console.
The Witcher 3: Wild Hunt
The Witcher 3: Wild Hunt is probably the best action role-playing title for console gamers at the moment. It's no wonder, then, that the game is ranked number 1 in GamesRadar's 25 best games for Xbox One. Similarly, GameSpot also gave it a 10 out of 10 rating which should be reason enough for gamers to give it a try.
The Witcher 3: The Wild Hunt is an action RPG developed and published by CD Projekt. It is a based on the Witcher fantasy novel series by Polish author Andrzej Sapkowski. Gamers praise it for its fun side quests that are sometimes deeper than the main campaigns of other titles as well as its storyline that is steeped in folklore and intrigue.
Forza Motorsport 5
For racing enthusiasts, Forza Motorsport 5 is definitely a must try. The title has everything a racing game should have—stunning graphics, realistic collisions, handling, and racing environment. It is an upgrade of an already well-known racing series.
Fallout 4
Bethesda Game Studios' Fallout 4 is a must-have Xbox One game. The post-apocalyptic action role-playing video game ranks high in most lists of top games for the console. GameSpot gave it a 9 out of 10 rating while the title is number 2 in GamesRadar's list of best Xbox One games.
Gamers can easily get lost in the promise of adventure inside the game's open world. The plot is compelling, and the action and combat are top-notch. Who knew trying to survive in a post-apocalyptic world could be this enjoyable?
Assassin's Creed Origins
The tenth installment to the highly successful series, Ubisoft's Assassin's Creed Origins should be on every Xbox One gamer's list especially for those who have tried the previous games. The long-awaited reboot brought drastic improvements to the franchise upgrading it to a true open-world RPG, character stats, fully customizable gears, and malleable gameplay.
Metal Gear Solid V: The Phantom Pain
Kojima Productions' Metal Gear Solid V: The Phantom Pain is highly recommended by GameSpot which gave the title a 10 out of 10 rating. Similarly, the title has a solid ranking in Gamesradar's best Xbox One games list where it occupies the number 3 spot. An action-adventure stealth game is praised for its "off-kilter jokes, mechanical ingenuity, and conspiracy theories."
© 2020 Korea Portal, All rights reserved. Do not reproduce without permission.