'One Piece' Chapter 905 Release Date, Spoilers & Predictions: Is Luffy Appearing On Next Episode? Dragon's Power Will Be Revealed Soon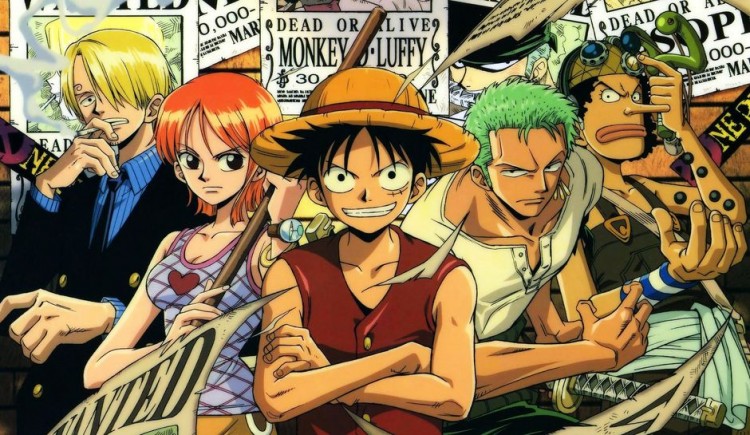 Things are getting more and more exciting on One Piece and avid followers of the popular manga series are now thrilled about the up and coming new episode. The previous episode featured the arrival of the Revolutionary Army. Now, new reports suggest that One Piece Chapter 905 will focus more on the plans of Dragon and the Revolutionary Army.
In the episode before One Piece Chapter 905, it was learned that Germa 66 is no longer part of the World Government. This also means that they are no longer allowed to enter in the Reverie. It was also in Chapter 904 when Dragon declared a war against Celestial Dragons.
Pinkbeard, who is under Blackbeard's Umbrella and has a bounty of 52 million berries, attempted to steal the money of the Lurucia Kingdom and send to the Celestial Dragons. He, then, started attacking the citizen along with his own troops of army. Luckily, as featured in the episode before the imminent One Piece Chapter 905, the four most popular Revolutionary Army commanders came to the rescue.
Belo Betty encouraged the citizens to battle against Pinkbeard and his minions. Karasu, on the other hand, used his crows to get the enemies' weapons while Lindbergh froze the pirates' pistols using his "Cool Shooter" ability. In the upcoming One Piece Chapter 905, it is believed that the other army commanders and world leaders' identities will be revealed.
Meanwhile, other spoilers suggested that the forthcoming One Piece Chapter 905 will also feature the new members of the Pinkbeard Pirates. It was even stated that the leaders of the Revolutionary Army will put a pleasant display as they first against the minions of Pinkbeard. However, it was also claimed that Dragon's power will not be featured in the imminent new episode.
Other news stated that other world leaders and rulers of the powerful kingdoms could possibly join the Reverie. As to whether or not Luffy and the Straw Hat Pirates are appearing in the upcoming episode, no concrete details have been made public as of yet. The new episode is expected to arrive on May 21 via Shonen Jump. Stay tuned to Korea Portal for the latest spoilers, news and updates about One Piece Chapter 905!
© 2018 Korea Portal, All rights reserved. Do not reproduce without permission.