'PUBG Mobile' Update 0.5.0 Introduces New Map, Vehicles, Weapons, Secret Stash & More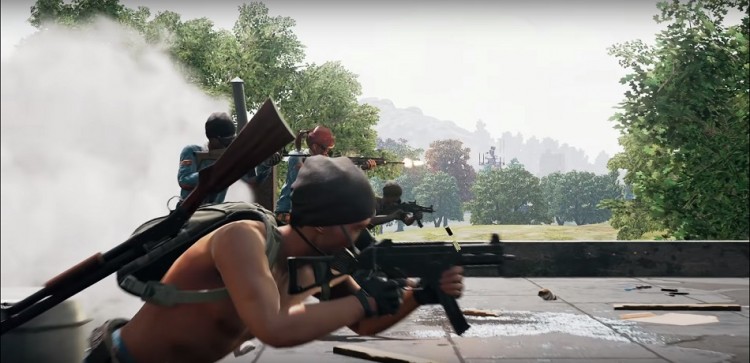 PUBG Mobile players will be quite busy these days trying their hands on the cool new features that arrived with the recent patch. Developer Tencent Games just dropped the PUBG Mobile update 0.5.0 which brings a new map for players to explore and new missions to spice up the popular mobile game.
Miramar Map, Weapons, Vehicles Now Available
The PUBG Mobile update 0.5.0 went live on Tuesday which also heralds the arrival of the game's second season. One of the most exciting changes to the game is the arrival of a brand new map called Miramar.
Miramar, the desert-themed map, finally arrived in the mobile version of Players Unknown's Battlegrounds. The map was already available for the PUBG PC version since December last year but is now also being offered to mobile players via the recent update 0.5.0. Unfortunately for Xbox One gamers, Tencent Games has not announced when the map will arrive for the console.
The arrival of the Miramar map also unlocks new equipment that has been available to PC players since last year. According to Polygon, the vehicles and weapons that come with the map are now available to PUBG Mobile players as well.
PUBG Mobile Shop And Secret Stash
The PUBG Mobile update 0.5.0 also introduced new ways to get their hands on special items. The patch dropped a new feature called PUBG Mobile shop, which allows players to purchase new items. There is also a "Secret Stash" which sells special items at discounted prices.
Complete Missions For Rewards
Update 0.5.0 also gives PUBG Mobile players the opportunity to earn rewards. Players can complete "Progress Missions" each week for small rewards.
Other Game Enhancements
The new version of PUBG Mobile also introduced a host of technical improvements to enhance the gaming experience of its players. For instance, the patch improved the smoothness of the game's camera as well as its sound effects. There is also a language-specific chat to address the communication needs of players in the game.
PUBG Mobile is the highly successful mobile version of the equally popular original game PlayerUnknown's Battlegrounds. During the first week of its launch, players outside China spent a staggering $700,000 for its iOS version. These days, U.S. gamers account for 48 percent of the game's revenue followed by Thailand gamers at 7 percent, Great Britain at 5 percent, Canada at 4 percent and Russia at 3 percent.
© 2023 Korea Portal, All rights reserved. Do not reproduce without permission.