'PUBG' PC Patch 12 Brings New Car, New Weapons And Some Rebalancing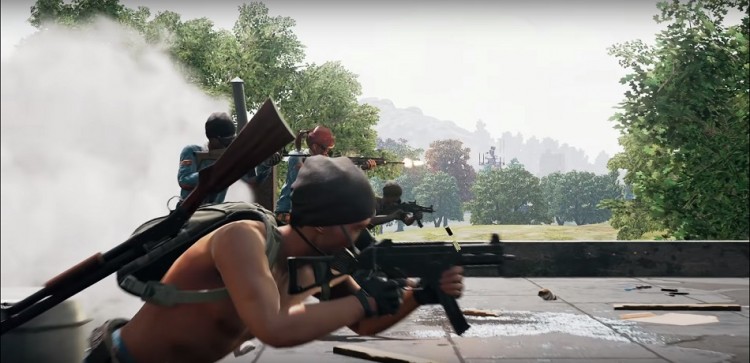 May 3, 2018, is a big day for all PUBG PC gamers. That's because the highly anticipated PlayerUnknown's Battlegrounds' patch 12 will finally go on live servers on that day.
Gamers must note that there is a scheduled four-hour maintenance tomorrow starting at 3 a.m. BST. The PlayerUnknown's Battlegrounds patch 12 will go live after the maintenance. Another thing to note is that the update will reset the leaderboard signaling the start of a new season.
PUBG's patch 12 is said to be the biggest for the game since it launched last year far and certainly a game-changing one at that. Players are hyped as the update will be bringing in, among other things, a cool new vehicle, and an equally cool new weapon.
A New Designated Marksman Rifle (DMR)
The PUBG patch 12 will be dropping a new weapon to the game called the SLR. According to GameSpot, it will use 7.62 mm rounds and its magazine will be able to hold 10 bullets or 20 when extended.
Here is one important piece of information every PUBG player must know - the SLR is rated to be more powerful than the SKS. However, this additional power also means that it will cause more recoil when fired.
Miramar Gets A New Vehicle
PUBG patch 12 will also bring in a new vehicle available to the Miramar map. It's actually a muscle car called Mirado which, as teased by the PUBG Corp, is "the fastest way to blaze down a highway."
The Mirado is a four-seater vehicle, which makes it ideal for a small group. To look for one, gamers better head to downtown areas especially on main city streets as they will be likely seen in these locations.
In addition, the PlayerUnknown's Battlegrounds patch 12 also brings the ability to select which map to play. It will also implement several weapon balance changes which will decrease the damage of some assault rifles while increase damage for some pistols, SMGs, and LMGs.
PlayerUnknown's Battlegrounds (PUBG) is one of the hottest multiplayer online battle royale games out there. It was developed by the PUBG Corporation, which also published the PC version of the game. Meanwhile, Microsoft Studios is the publisher for the game's Xbox One version while Tencent Games handled publishing for the mobile.
© 2019 Korea Portal, All rights reserved. Do not reproduce without permission.