'God of War' Guide: Where To Find Odin's Ravens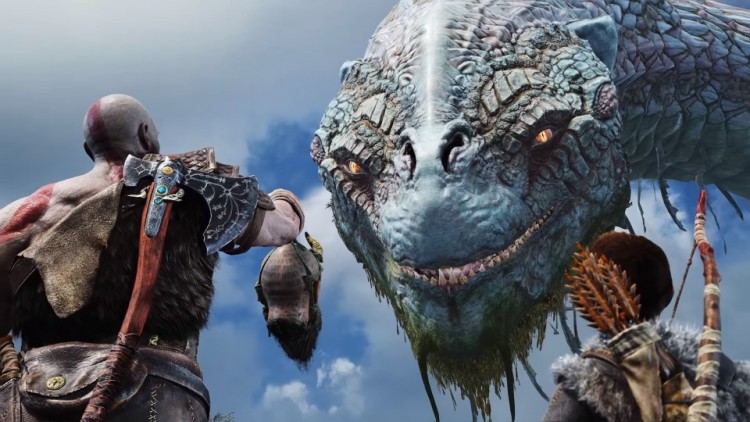 Earning the AllFather Blinded trophy is probably one of the most annoyingly hard to get collectibles in the God of War. The requirement to get the trophy is deceptively simple which is to "kill all of Odin's Ravens." But players will find enough that the task is easier said than done.
That's because there are 51 of these Odin's Ravens in the entire game. To make matters worse, they're scattered all over the place; they can be found in almost every realm in God of War. Understandably, finding them all would take a long time if a player relies on pure luck and doesn't have some sort of plan in mind.
If you're the type of player who does not want to be spoiled in their gaming experience, stop reading beyond this point. However, if you're the other type of player who is already so frustrated at not finding all of these elusive ravens, then this God of War guide is for you.
Where To Find Odin's Ravens In Early Game
God of War players can find a total of 11 Odin's Ravens at this stage. There are four ravens in Midgard's River Pass, one in The Foothills, one raven in Alfheim's The Light Elf Shores, three ravens in Midgard's The Mountain, one in River Pass during "A New Destination," and one raven in Thamur's Corpse.
Where To Find Odin's Ravens In Early To Mid Game (Exploring The Lake Of Nine)
There are 28 ravens in God of War's Early to Midgame stage. Players can find one raven each in Lookout Tower, Cliffs of the Raven, Volunder Mines, Buri's Storeroom, and Stone Falls while there are three ravens in Veithurgard. Moving forward, there is one raven in Council of Valkyries/Mason's Channel, two in both Northri Stronghold and Forgotten Caverns while there are five ravens in both Konunsgard and Fafnir's Storeroom. Lastly, there is one raven each in Isle of Death, Iron Cove, and Niflheim Tower and two in the Landsuther Mines.
Where To Find Odin's Ravens In Late Game - Helheim
Meanwhile, God of War players may find a total of six Odin's Ravens in Helheim. There are three ravens in Helheim during "The Sickness" and another three in Return to Helheim with Atreus.
Where to Find Odin's Ravens In Late Game - Wildwoods
There is one raven in late game - Wildwoods. After players get the Magic Chisel and granted access to the Hidden Chambers, they can head to the backyard of Kratos' house to find some Hel-bramble to burn. Then backtrack to the Hidden Chamber and look for a raven perched on a tree's branch.
Valkyries Odin's Ravens
Players will find a total of six ravens at this stage. There is one each in Eir (The Mountain), Geirdriful (Foothills), Gunnr (Thamur's Corpse), Kara (River Pass), and Olrun (Alfheim).
© 2020 Korea Portal, All rights reserved. Do not reproduce without permission.