'God Of War' News: Game Dominates PS4; Sells 3.1 Million Copies In Record Time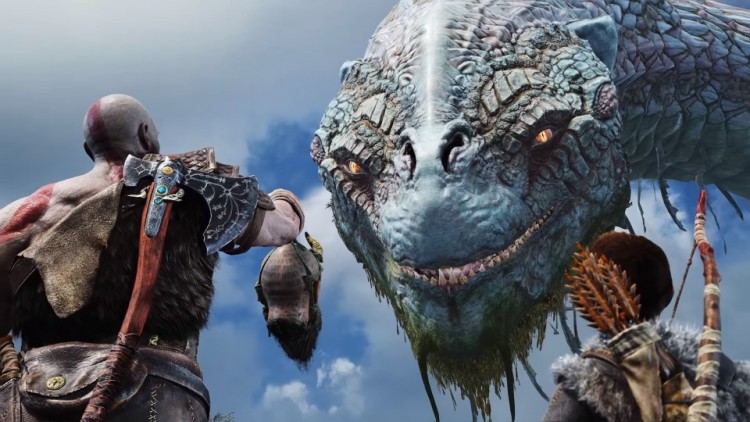 It appears that Sony's God of War for the PlayStation 4 (PS4) has just won a major victory and slaughtered all the competition as the latest iteration of the franchise has now become the best-selling game for the PS4. This is made more impressive by the fact that the game is actually exclusive to only one platform, which is the PS4.
It was Sony themselves who gave the report that God of War had sold 3.1 million copies in just three days. The sequel is also currently the fastest-selling exclusive Sony has right now for the PS4 generation. By comparison, other PS4 exclusives do not even come close to how fast God of War sold its milestone copy amount. The second closest is Uncharted 4 (2.7 million in a week) and Horizon Zero Dawn (2.6 million in two weeks).
Meanwhile, The Last of Us of last generation's PS3 was able to sell 3.4 million copies, though this was in a span of three weeks. God of War did this and more in just three days, possibly making it the most popular game Sony has ever made for the PS4 at the moment.
It also could have helped that the reviews for the game were some of the most stellar in the whole history of gaming. This could have amplified the sales, too, since a lot of the scores for God of War were almost unanimously perfect in every reviewer's respective rating system. This puts God of War as a candidate for Game of the Year 2018, making it the same caliber as Mass Effect 2 or The Witcher 3, though those are multi-platform games.
Consequently, this could also boost the sales of the PS4 since that is the only gaming device that can play God of War, though only time will tell how much God of War's popularity will affect PS4 sales.
With this in mind, Sony has reached out to millions of fans and players and thanked them, as this would not have been possible without them. Sony also extends much of its gratitude to their exceptional development team at Santa Monica Studio. At the moment, it is possible that God of War is still making exponential increases to its game sales, so stay tuned for more information.
© 2019 Korea Portal, All rights reserved. Do not reproduce without permission.