'PUBG Mobile' News: Desert Map Miramar Introduced; Game Hits 10 Million Active Player Count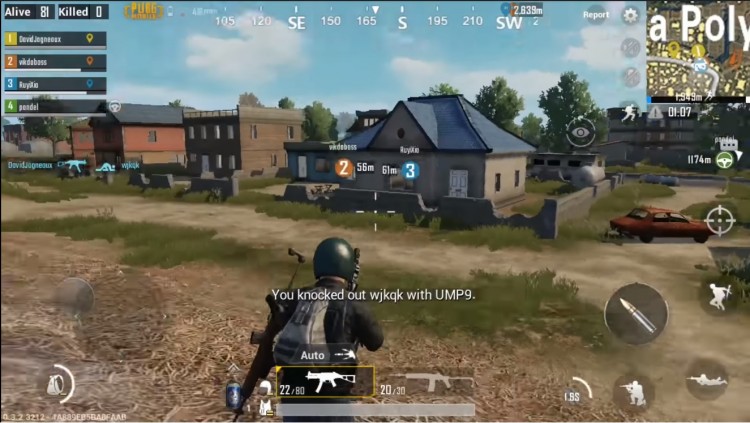 Millions of unknown players are now flocking to the mobile version of PlayerUnknown's Battlegrounds a.k.a. PUBG Mobile, as the game introduces a significant new feature. Granted, this feature has been present in the PC all along and now the console versions of the battle royale game, but this is its first landing for Android and iOS.
Players can now compete for the coveted Chicken Dinner victory slang in the middle of the desert, namely the Miramar map. It has recently been introduced to PUBG Mobile. Those who have been playing the game on the PC and consoles will note that this map offers a different kind of pacing and playstyle compared to the Mediterranean themed map Erangel. Miramar came with PUBG Mobile's 0.5.0 update and is now live.
For one, Miramar favors long-range combat since there is less foliage in the desert meaning cover is more sparse and important. Those who are lucky enough to acquire a good scope early in the game will have a clear advantage. Miramar is also notably bigger in terms of land space compared to Erangel since it has fewer bodies of water, meaning land vehicles will definitely be necessary for those who are trying to outrun the deadly blue circle in the game. PUBG Mobile's Miramar map is expected to be the same as the one on the PC and consoles, meaning the same tactics and strategies should work.
Meanwhile, since the introduction of this new map and the update, PUBG Mobile has gained a lot more players. 10 million active ones in particular according to the developers and publisher of the game. What makes this number even more impressive is the fact that this player count does not include the Chinese population of the game. Ultimately, there should be a lot more than 10 million active players if the numbers in China were added since the game is also immensely popular there.
Hopefully, this puts both PUBG and PUBG Mobile in the eSports radar once again since the game has had trouble being qualified in the professional gaming scene in the past despite its eSports events. Additionally, what this means is that PUBG Mobile could soon get the events that were popular in the PC version of the game, though said events had to be canceled prematurely due to server issues.
Regardless, PUBG Mobile's popularity seems to be growing more by the day thanks to its new map. It is also expected to keep growing since another new map is due in the PC version and will definitely arrive in the mobile version, too.
© 2023 Korea Portal, All rights reserved. Do not reproduce without permission.