'Avengers 4' Spoilers: Aaron Taylor Johnson's Possible Return As Quicksilver Might Confirm Interesting 'Infinity War' Theory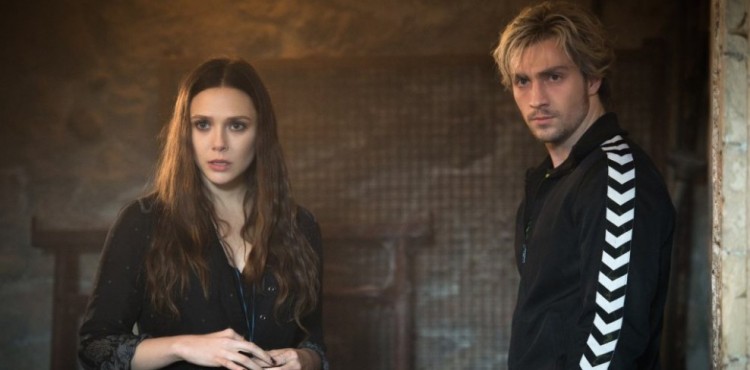 The unexpected deaths in Avengers: Infinity War was certainly devastating to fans but the bigger problem is undoubtedly the future of other Marvel Cinematic Universe flicks. After all, Star-Lord and his team are still expected to return in Guardians of the Galaxy Vol. 3 while Chadwick Boseman's successful Black Panther is set to have a follow-up. But is it possible that the dead will rise once again in Avengers 4? The recent sighting of Aaron Taylor Johnson on the set of the MCU movie may have hinted at a major plot twist.
Although the bloodless slaughter in Avengers: Infinity War seemed permanent, fans have theorized that Doctor Strange had found a way to change what happened and bring the dead superheroes back from dust. But will the consequences change just about everything that happened in the past MCU films? Popbuzz reports that Quicksilver might be one of the resurrected characters in Avengers 4 even though Aaron Taylor Johnson's character was killed off in Age of Ultron.
Fans were recently shocked when it was reported that Aaron Taylor Johnson has been spotted in full Quicksilver costume on the set of Avengers 4. The news immediately had people wondering what will happen in the sequel since both Pietro Maximoff and his sister Wanda have been killed in the MCU. Not surprisingly, some speculated that the deaths in Infinity War will be reversed to the point that even characters who died before Thanos snapped his fingers will be brought back. Interestingly, there is one character who will not be returning anytime soon.
But is it possible that Aaron Taylor Johnson is only returning for a flashback sequence in Avengers 4? Some believe that Quicksilver and Scarlet Witch will appear in a flashback scene involving Captain America, who probably feels guilty for causing the death of the twins. A similar incident might happen for Thor, who lost his brother Loki in Avengers: Infinity War. However, the Asgardians could be set for a reunion in a different MCU film.
It is important to point out that Marvel Studios has not yet confirmed whether Aaron Taylor Johnson will reprise his role as Quicksilver in Avengers 4 so it is best to take the information with a grain of salt. The still-untitled sequel is scheduled for release on May 6, 2019.
© 2023 Korea Portal, All rights reserved. Do not reproduce without permission.