Chris Hemsworth 2018: 'Avengers: Infinity War' Actor Hinted At A Possible 'Thor 4', Tom Hiddleston Returning As Loki?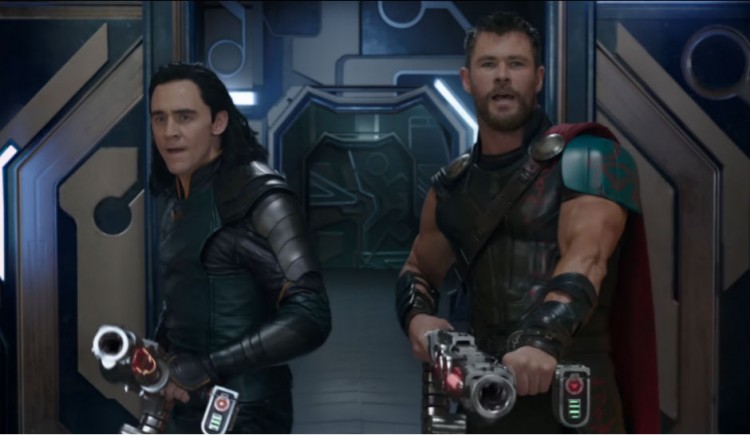 The future of the Marvel Cinematic Universe has certainly met a huge curb with the shocking conclusion of Avengers: Infinity War. After all, the highly anticipated sequel had managed to kill off all but two members of the Guardians of the Galaxy as well as most of the new Avengers. But is it possible that Thor will find a way to make things right? Chris Hemsworth has just teased on the possibility that Marvel Studios is planning Thor 4.
But what can fans expect with yet another film focusing on Chris Hemsworth's Odinson? Some are certainly hoping that Thor 4 will feature more of the delightful bromance between Pirate Angel Baby and his sweet rabbit Rocket Raccoon. However, it looks like the future MCU flick will bring back Tom Hiddleston as Loki.
Avengers: Infinity War opened with chaos and despair as Thanos and the Black Order ransacked Thor's ship and left the Asgardians dead. The scene was made even more depressing with the death of Heimdall. However, the worst thing about Thor's first encounter with the Mad Titan was the murder of his brother Loki. Interestingly, there have been speculations that Tom Hiddleston's God of Mischief has survived and will be reunited with Chris Hemsworth in Thor 4.
Chris Hemsworth is certainly hoping to work on more MCU films. The Avengers: Infinity War actor recently posted a sweet message on Instagram thanking his fans for helping the sequel become an instant box office hit. In addition to showing his gratitude, Hemsworth also hinted at the possibility that he will return in Thor 4.
"Thank you so much, everyone who continues to support these characters and the Marvel Universe," Chris Hemsworth stated before adding that "We're going to keep trying to crank them out for you if you let us." Not surprisingly, fans immediately wondered if the Avengers: Infinity War star was referring to Thor 4, which could feature the return of Tom Hiddleston as Loki.
Fans have been hoping that Loki managed to survive his death at Thanos' hands. One theory suggests that Tom Hiddleston's character had actually left the doomed ship disguised as Bruce Banner, which possibly explains why Mark Ruffalo's character was having trouble with bringing out the Hulk. Express even points out that Bruce managed to remember the events that took place in Sakaar before Thor managed to bring him back. It is possible that the truth will finally be revealed in Thor 4.
It is important to point out that Marvel Studios has not yet confirmed Thor 4 or Tom Hiddleston's return as Loki. In the meantime, Chris Hemsworth will be back as Thor in Avengers 4, which premieres on May 6, 2019.
© 2023 Korea Portal, All rights reserved. Do not reproduce without permission.