JYJ Member Yoochun And Hwang Ha Na Called Off Engagement; Korean Socialite Refuses To Reveal Reason Of Breakup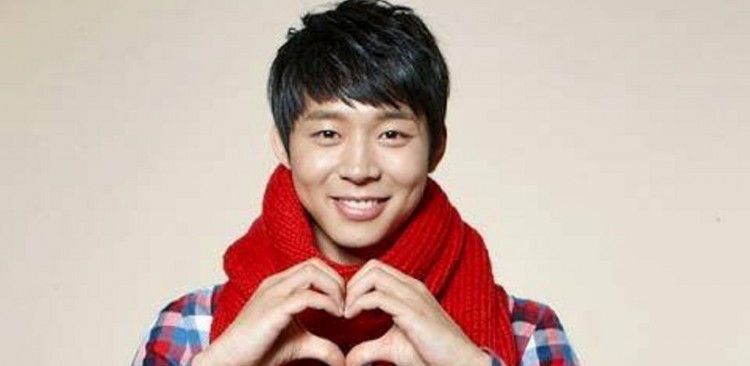 South Korean socialite Hwang Ha Na has finally admitted that she and fiancé, JYJ's Park Yoochun, have split. She, however, refused to reveal the reason for their breakup but rumors suggest it was because of her.
In her Instagram bio, Hwang Ha Na confirmed that she and the JYJ singer have called off their one-year engagement. The admission came a day after Hwang Ha Na denied a report that she and Yoochun have gone their separate ways. Hwang Ha Na also stressed that she will not say anything about the cause of their split and hit on people who spread rumors about their breakup.
"We've broken up so please stop. I have no interest in other people's business, drama, or witch hunting. I'm not going to provide explanations at the moment. Also, I think people who spread words are worse than people who criticize. I'm sorry but I'm going to be blocking malicious people. Let's only say beautiful words and see beautiful things and enjoy life," Hwang Ha Na wrote.
Before the actress' statement, Yoochun's agency C-JeS Entertainment has revealed that the K-pop icon and his fiancée have called off their engagement. Although the agency did not say what caused the breakup, a report claimed that the two had ended their romance because of Hwang Ha Na's social media activities. Apparently, her active social media presence has somehow violated her boyfriend's privacy.
Hwang Ha Na, however, denied the report and said that there is no truth about the rumored breakup. She told a fan who commented on her IG account not to believe on the stories about the split because those are all lies. After the news about their breakup surfaced, Hwang Ha Na also shared a series of photos which she captioned "couple date," which many speculate a night out with Yoochun. This further creates confusion among fans on what is happening between the couple.
Yoochun and Hwang Ha Na got engaged in April 2017. Yoochun wrapped up his mandatory military service in August 2017. They initially planned to get wed in September 2017, but the nuptial was postponed. Since then, the couple has yet to announce a date for their wedding.
Hwang Ha Na has been active in social media life indeed. Her Instagram account alone features her reviews of some fancy restaurants, her shopping experience, and a lot of photos of her collection of exclusive designer items. She lives a luxurious life. Hwang Ha Na is the granddaughter of the founder of Namyang Dairy, one of the largest dairy manufacturers in South Korea. Yoochun's ex-lover has been compared to Paris Hilton. Some netizens even called her the "Korean Paris Hilton."
© 2019 Korea Portal, All rights reserved. Do not reproduce without permission.