ASTRO's Cha Eun Woo Had Facial Paralysis For Smiling Too Much, Here's What He's Doing Now To Give His Smile A Break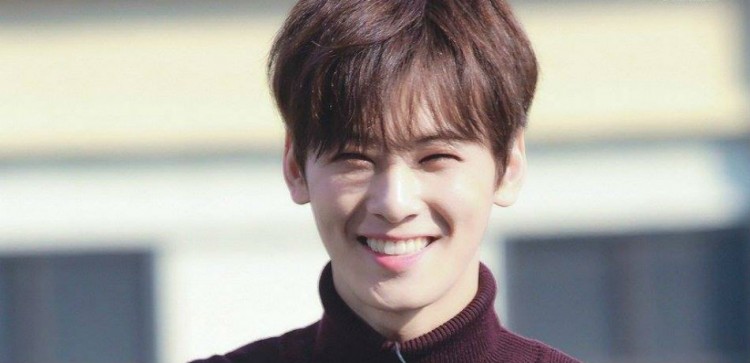 ASTRO's Cha Eun Woo is known for his great smile, and fans just can't seem to get enough of it. Since the singer loves his supporters so much, he gave them what they wanted and smiled for as long as he possibly could during events. However, there is a bad side to smiling too much, or so he learned from his experience and decided to make another gesture to give his smile a break.
The 21-year-old South Korean singer shared on MBC's Radio Star on May 16 the side effects of excessive smiling. Cha Eun Woo revealed that he had temporary facial paralysis because he smiled too much during a fan sign event. The ASTRO singer explained that he knows that his fans love his smile, so he never stopped smiling at the time to the point that it led to a tightening of his facial muscles.
Cha Eun Woo then said that he started to develop a method to relax his muscles to avoid facial paralysis. Since smiling the whole time during an event is not possible without consequences, the ASTRO idol revealed, "Nowadays, I wink and the tight feeling goes away."
MC Kim Gu Ra then asked Cha Eun Woo, "What about if you have facial paralysis while winking?" The ASTRO singer cleverly said that he can still wink with his other eye. He then winked at Kim Gu Ra to give an example.
Although Cha Eun Woo will not be smiling the whole time in ASTRO's upcoming events, that does not mean that he's not giving the fans what they want. The idol has just simply learned to recharge his facial muscles to flash his smile again at their avid supporters.
It is also noteworthy that Cha Eun Woo looks really cute when he winks, so it is still a win-win situation for the fans. K-pop idols know that the fans are one of the biggest factors for their success, so making them happy is the least that they could do to repay them for their love and support.
However, if the idol's effort is already affecting his or her physical well-being, fans should also understand that they are just ordinary human beings like the rest of us and not some well-oiled machinery. Despite his facial paralysis experience, ASTRO's Cha Eun Woo still keeps on smiling. The only difference is that he now knows his limits.
© 2019 Korea Portal, All rights reserved. Do not reproduce without permission.